Ibiza in a Cocktail: The Best Cocktails On The Island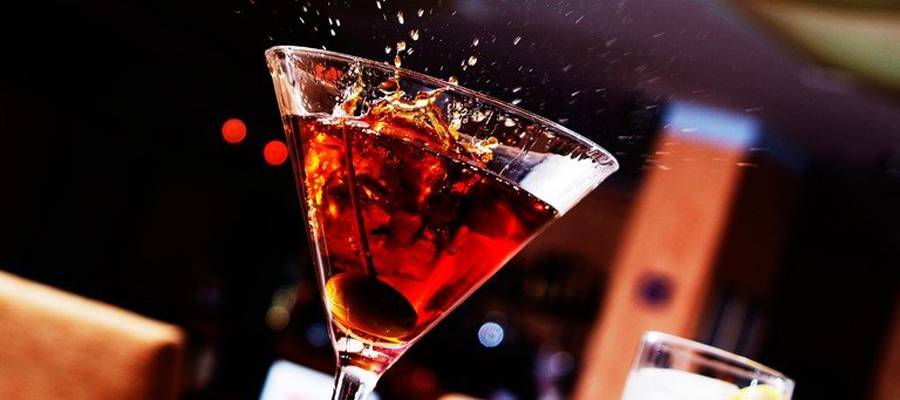 Just picture the scene. A deserted beach with golden sands stretching as far as the eye can see, glorious sunshine and a cooling sea breeze to gently wash over you long into the afternoon. Throw in a refreshing cocktail, and you've got yourself a pretty amazing day in paradise. Beats any day in the office, that's for sure!

Yes, we all know the nightlife in Ibiza is legendary and its infamous bars and clubs are revered by thousands of tourists who come back to Ibiza year after year. Even Ibiza's beach bars are known all around the world as top holiday destinations! But going out in Ibiza, or even grabbing a drink on a quiet afternoon, can be a confusing business. When you see just how many places are trying to entice you in, when drinking in Ibiza, you're certainly not short of options. So we thought it was high time that someone put together a definitive guide on the best cocktail bars in Ibiza and where exactly you should check out on your next trip. Who better than us!

Where to go for... the best cocktail bars in Ibiza

One of our all-time favourite cocktail bars in Ibiza has to be the wonderful 1805 Ibiza, a French-style canteen that gloriously celebrates the creation of Absinthe and all the artists, writers, actors and philosophers who have been inspired by its potent flavours. This great bar has been a staple of nightlife in Ibiza for many years now, and brilliantly combines the authenticity and soul of Ibiza's cultural scene with the flair and chicness of a French hangout.

The perfect place to start an evening going out in Ibiza, 1805 starts to get busy around 8pm and stays busy for all your pre-party plans in Ibiza until around 3.30am. Food is served until 2.30am and the bar is open 7 nights a week.

Where to go for... the nicest drinks

With a great location in the heart of San Antonio, plus reasonable prices and incredibly friendly staff, Babel is the kind of cocktail bar in Ibiza that everyone should try. But there's one other thing they're known for... oh yes, the best Mojitos in Ibiza!

Babel is a tapas bar that is simple yet sophisticated - chilled out yet full of sparkle. The ingredients on the menu, both food and drinks, are incredibly fresh, authentic and wholesome Spanish fare meaning you won't eat or drink any better for miles around. This small, family-run tavern is in a quiet backstreet of an otherwise busy San Antonio, but it's very much worth discovering this gem in the nightlife in Ibiza scene.

Only the very best rums, lime chunks, brown sugars and mint leaves are expertly pressed and stirred into a deliciously refreshing drink to create something that will change drinking in Ibiza forever for even the most seasoned visitors. Well worth a visit or two.

Where to go for... the best pre-party spots in Ibiza

For all the best pre-party plans in Ibiza, it just has to be Café del Mar in San Antonio, doesn't it? If you're going out in Ibiza, missing out on Café del Mar would be a sin!

A famous hotspot ever since it first opened its doors in 1980, this drinking hole and its stunning views out across the bay has made it into countless holiday snaps, photo albums and cherished memories of Ibiza holidays gone by... The sunset is out of this world so make sure you head down early enough to get your pre-party plans in Ibiza off to a magical start.

Not so much a cocktail bar as an outdoor lounge/club/restaurant, Café del Mar is many things to many people, but always firmly at the heart of nightlife in Ibiza. Rub shoulders with the rich, famous, young and old... everyone comes to try out the best Mojitos in Ibiza, as well as for the awesome sunset views. Aside from all that, the party strip of San Antonio is just a stone's throw away, so a night out with friends drinking in Ibiza has never been easier.

Where to go for... a girls' night out

For a great girls' night out in Ibiza there are lots of places to choose from, you could grab a Piña Colada in Ibiza Rocks, head into Ibiza Old Town for some authentic drinks and dancing in an old-school taverna, or maybe some of the clubs in San Antonio like Pacha.

But for starting your girls' night out in Ibiza right, head down to Kanya on the Upper Sunset Strip in San Antonio. This little place has transformed itself in recent years to become one of the most happening spots on the island and top of many nightlife in Ibiza guides. Open all day and long into the early hours of the next morning, Kanya has a great chill-out pool, live music (more jazz and soul electronic, less trance and dance like you'll find in the super clubs) as well as a phenomenal cocktail menu.

Where to go for... a chilled-out afternoon

Just one street back from the beach at Playa d'en Bossa, and within two minutes of Ushuaia, you'll find the Ibiza Rocks Diner, a really popular venue for relaxing afternoons and a great little haunt to escape from the sun and grab yourself some refreshments.

Not just any cocktail bar in Ibiza, this one serves up both amazing cocktail drinks and great food, with burgers, ribs, sandwiches and wings, plus plenty of sides, salads and desserts all up for grabs. Our top tip would be to grab a wonderful Piña Colada in Ibiza Rocks Diner after a few hours sunning yourself on the beach to really relax into your holiday. After that, perhaps sample another of the best Mojitos in Ibiza – you're on holiday, after all!

The Ibiza Rocks Diner is open all summer season with food served from 11am to 11pm. There's also a branch in San Antonio if your pre-party plans in Ibiza take a turn to the north of the island.
Back
Book in the official website Invisa Hotels
And enjoy exclusive advantages as a My Invisa Client
Upgrade
room*
Free Wifi
in the room
Sea View
room *
Exclusive
Offers
* According to availability