Ibiza in Seven Days: the Perfect Plan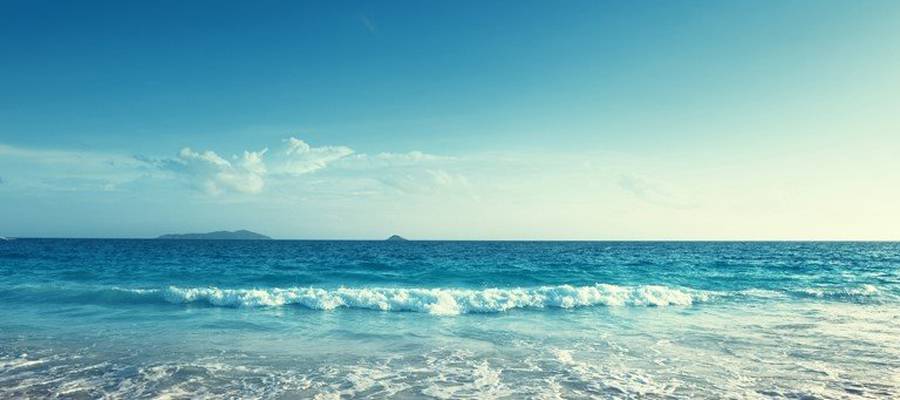 Make planning your trip to Ibiza even simpler, by following our perfect day-by-day plan below, of how to see Ibiza in seven days. That way, you'll go home one very satisfied holidaymaker.

Aside from its natural beauty and oh so friendly locals, there are some incredible hotels in Ibiza and a whole range of out-of-this-world Ibiza family activities to ensure your stay in Ibiza is as perfect as it can be. But given that there's so much to see and do – and with the average family only allowing themselves the pleasure of just seven days holiday this summer – we've decided to help you out with your itinerary of what to see in Ibiza during your trip!

Make planning your trip to Ibiza even simpler, by following our perfect day-by-day plan below, of how to see Ibiza in seven days. That way, you'll go home one very satisfied holidaymaker.

Day 1: The city of Ibiza

So you step off the plane at Ibiza airport, tired, sweaty and possibly a little irate after spending the last two or three hours trapped in your seat amid screaming toddlers and rude fellow passengers – but now you can relax. As you fly into the airport, you'll feel the cares melting away looking down upon the salt pools and luxury yachts that dot the Mediterranean below.

Hop in a cab or else one of Ibiza's many reliable bus services and head the short distance up to the city of Ibiza, or Ibiza Town as it's known. Start by taking an ice-cream or spot of lunch by the marina in one of the hundreds upon hundreds of wonderful restaurants in Ibiza, then head up the hill to one of Ibiza's main attractions - the cathedral and fort at the top. The views are spectacular and on a clear day (pretty much any day in the summer months!) you'll see for miles!

Day 2: San Antonio

After an afternoon of sightseeing yesterday and a long journey, you'll want to take things a bit easier today. Start by enjoying a leisurely Spanish-style breakfast at your hotel, followed perhaps by a couple of hours by the pool or on the beach, and then after your lunch, head up to San Antonio.

One of Ibiza's most infamous towns, San Antonio is – for some – at the very heart of Ibiza's attractions. It's the hub of the nightlife scene, filled with nightclubs, bars and clubs, all with their own style, music and ambience. If you want to plan your trip to Ibiza to include a bit of partying in Ibiza, stick around until the evening for a few drinks and a spot of dancing. However, if you're more interested in Ibiza family activities, then a bit of mid-afternoon exploring and a taste of the beach will probably do…

Day 3: Santa Eulàlia del Río

Santa Eulàlia del Río is a stunningly beautiful coastal town on the south coast of Ibiza, and well worth a few hours of your time to explore! The restaurants in Ibiza are second to none, and that's especially true in Santa Eulàlia, where you'll find some of the best seafood restaurants, tapas bars and beach cafés in the entire world! Allow a few hours to see the best of this great little town.

Day 4: Las Salinas

By day 4, you've already seen a few of Ibiza's attractions, but here comes one of the best! Les Salinas is a huge part of why thousand upon thousands of tourists flock to the island every year. Simply put, it's paradise.

Las Salinas is a long stretch of protected soft sands, clear waters and one of the most iconic beaches in the world. It has been featured in travel documentaries and television adverts the world over for its stunning location, and it really is one of the best Ibiza activities you could find – what's better than a day at the beach!

Day 5: Formentera

Now that you're fully relaxed and you've seen a fair few of the great Ibiza, it's time for another adventure...

A short boat ride from the capital's port will take you to Formentera, Ibiza's sister island. Ferries leave twice an hour from Ibiza's marina, with very reasonable ticket prices, especially family tickets. After all, what to see in Ibiza can stretch further than the island itself!

Formentera is a beautiful spot, filled with great scenery, welcoming locals and lovely winding streets. Like Ibiza, but on a slightly smaller scale, you're guaranteed a lovely day of sightseeing on Formentera.

Day 6: Sant Josep de sa Talaia

By day 6 you're very relaxed, but perhaps a little worn out, so after a morning relaxing around the pool bar at your lovely hotel in Ibiza, grab your sunglasses and your hat and head down to San Josep de sa Talaia– a beautiful village to the south of the island along Playa d'en Bossa, easily accessible by public transport, and one of the island's most famous and most popular beaches. The municipality is the island's largest, but typical of Ibiza's natural beauty, and well worth exploring.

Day 7: Sant Joan

Finally, before you wave goodbye to Ibiza's attractions, there's time for one last addition to your itinerary, and that's a trip to Sant Joan. Right up in the top corner of the island, this is the furthest you can travel and one of the most remote spots there is, but don't be put off! It's stunningly beautiful and home to some of the best restaurants in Ibiza, as well as a whole host of Ibiza family activities.

With coastline views and walks that are out of this world, as well as the many winding roads and hills that lead up into the dense woodland, Ibiza activities don't come more rustic or perfect than this!

After all that, grab your passport, your memories and your suntan and head back to the airport – your time in Ibiza, for this year at least, has come to an end. But don't be too sad, we'll see you next year, yes?
Back
Book in the official website Invisa Hotels
And enjoy exclusive advantages as a My Invisa Client
Upgrade
room*
Free Wifi
in the room
Sea View
room *
Exclusive
Offers
* According to availability