Santa Eulalia, San Antonio or Es Cana – still can't decide?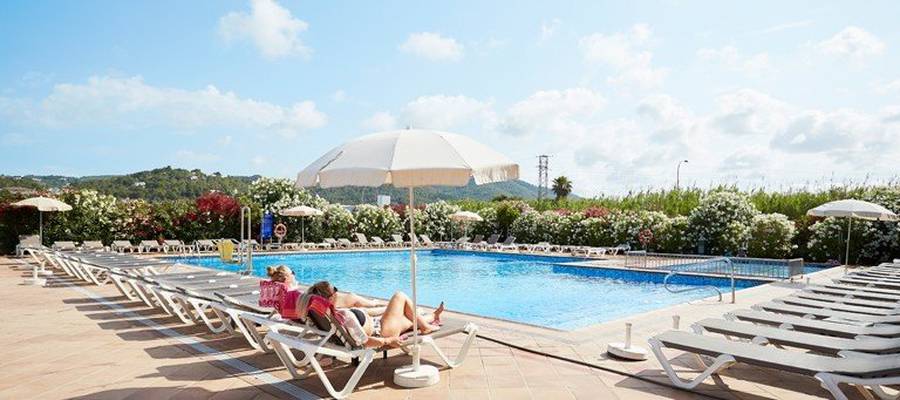 If there's one thing we're certainly not short of here in Ibiza, it's amazing holiday resorts. With some of the best destinations in Europe right here on the White Isle, you'll be spoilt for choice when booking your next island getaway. Whether you're looking for a long relaxing break in the sun, an adventure filled escape with your best friends or a chilled-out family holiday to forget all the stresses of life back home, there's no shortage of places to stay and great things to do in Ibiza.

Ibiza, the perfect holiday island

Whatever you're looking for, hotels in Ibiza can deliver. Our island coastline is home to some of the world's most stunning, friendliest and most exciting holiday resorts where there really is something for everyone. We've picked three of our favourites to give you a snapshot of what to expect on your next Spanish escape. So if you still can't decide which hotels in Ibiza to choose for the best parties and nightlife, the most relaxing and beautiful beaches or the most charming and elegant picture-postcard holiday resorts, we've got your back!

Santa Eulalia, Ibiza

Santa Eulalia Ibiza is the third biggest resort here, after San Antonio and Ibiza Town, the island's capital, so if you're looking for that perfect balance between big and busy and small and quiet, Santa Eulalia Ibiza is probably a very good bet. Not just a popular holiday destination, there's always loads going on in Santa Eulalia Ibiza – from beach parties and markets to concerts and free cultural events - which makes it the perfect choice for families with young children and teenagers alike – there's always something going on here. From great nightlife and places to eat and drink to adventure sports, water sports and activities, this really is an exciting place to spend your summer.

With some of the island's most beautiful beach coves and places to spend a day by the sea, Santa Eulalia Ibiza also boasts an impressive old town, which is great for exploring all the wonderful architecture and great independent shops during the day and, of course, an amazing place to explore by night, with all the energy, vibrancy and excitement of a much bigger resort.

If you're thinking of adding Santa Eulalia Ibiza to your itinerary this summer, stay at the 4-star Invisa Hotel La Cala to make sure you spend your time with us in style.

San Antonio, Ibiza

Not needing much of an introduction, San Antonio Ibiza has a reputation the world over for being one of the best and brightest holiday destinations, bar none. The home of Ibiza's nightlife scene, this bustling former fishing village is the perfect place for any summer holiday, where there's always something to keep you entertained. One of the island's most popular places to stay, there's a great range of options available to holiday makers in San Antonio Ibiza, whether you plan to spend your time in Ibiza partying the night away or relaxing on the beach, or getting out and about and exploring everything Ibiza has to offer…

If you want to stay in the heart of the action and bag a prime spot in one of Europe's top holiday destinations, book your next stay at the 3-star Invisa Hotel Es Pla in the centre of San Antonio Ibiza, where you can be within walking distance of one of the world's most exciting and enthralling holiday destinations, but still enjoy your own little oasis of peace, calm and tranquillity in our amazing Ibiza hotel.

Es Cana, Ibiza

Our final destination on this whistle-stop tour of our amazing island is Es Cana, Ibiza, a charming and typically-Spanish fishing village on the island's north eastern coast. If you want to fall in love with amazing landscapes, great scenery and truly switch off from all the noise of the world around you, Es Cana, Ibiza is the place for you.

With a small but wonderful range of cafés and bars, as well as a smattering of boutiques and shops, the great thing about Es Cana Ibiza is the world-class beach just a few steps from the resort. Spend your mornings gazing out to sea under the warm Spanish sun, before taking a walk along the pine-clad hills, admiring all the amazing coves, rocks and fishing boats as the pass you by. With all the peace and relaxation this little piece of paradise has to offer, the sights and sounds of Ibiza's wilder side are just a short drive away, so you'll never feel too isolated or cut off here!

If Es Cana Ibiza sounds like it could be the place for you, take a look at the latest deals and offers available at the 3-star Invisa Hotel Ereso,which you'll find in the heart of this charming and idyllic Spanish holiday resort, just one of our amazing hotels in Ibiza.

We hope you agree that when it comes to spending your next holiday with us here in the Balearics, there's no shortage of places to see and great things to do. Take a look at our full range of hotels in Ibiza for the latest deals and availability so you can start counting down the seconds until your next holiday in paradise.
Back
Book in the official website Invisa Hotels
And enjoy exclusive advantages as a My Invisa Client
Upgrade
room*
Free Wifi
in the room
Sea View
room *
Exclusive
Offers
* According to availability