Surprising Ibiza excursions to do on foot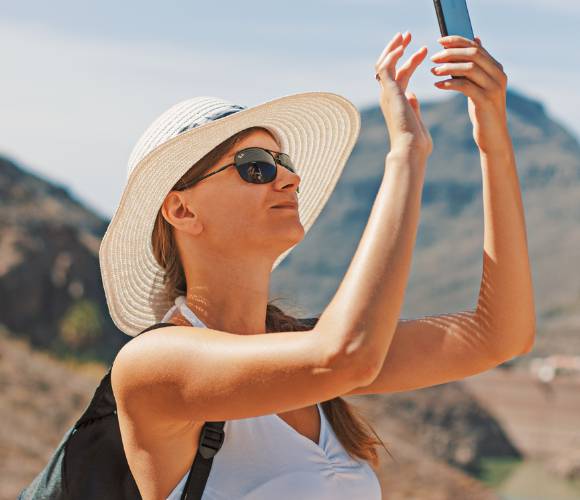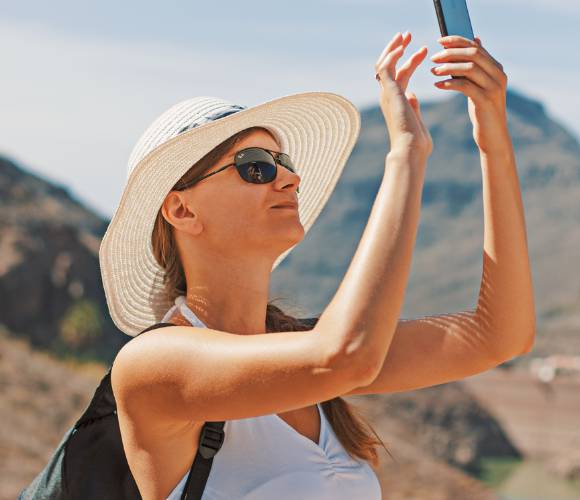 Excursions in Ibiza should be high on your list of things to plan before leaving for your trip to paradise! Plus, you can cover a lot of ground on foot so if you start on a free walking tour, Ibiza will unfold and blossom before you.
Here are the most interesting Ibiza excursions to look into for your trip to the white island:
1. Dalt Vila, a labyrinth of history
Any free walking tour in Ibiza should start in Dalt Vila. An essential excursion for anyone who sets foot on the island is a walk through the centre, through the monumental area of Dalt Vila.
The majestic walls of this area of the city were declared a World Heritage Site in Ibiza by UNESCO in 1999. This walled city is one of the main tourist attractions from a cultural standpoint and educates us all on the history of peoples who came to the Mediterranean over centuries.
On a walking tour you can enjoy the traces left by the different civilizations that have passed through this area throughout history. Our staff and many of our guests believe it is one of the most outstanding free walking tours in Ibiza.
There are several tours you can take, and depending on the time of year you visit, it's likely best to ask our staff at Invisa which option is available and the ideal option for your holiday group!
2. Formentera: A top fixture on Ibiza excursions
In Ibiza's excursions section, Formentera plays a prominent role. Thanks to the beauty and magic that the neighbouring island emanates, according to all those who visit, it has gained a name as a crucial fixture on any explorer's plan.
Formentera covers an area of 83 square kilometres, about six times smaller than Ibiza, which is 572 square kilometres. Even on this small islam, you can see many wonders of the Mediterranean: Ses Illetes beach, Caló d'es Mort. and the La Mola lighthouse, all of which are perfect for amateur photo shoots and romantic strolls with your partner. Formentera is also home to impressive sunsets that your travel group can wonder at after a walk around the island, and then hopping on the ferry back to Ibiza.
There are several trips of the ferry to Formentera throughout the day and the journey, depending on the weather conditions, takes between 30 and 50 minutes.
3. Ses Salines: 16,000 hectares of stunning reserve
A top-level tourist asset shared by the islands of Ibiza and Formentera is the Ses Salines Natural Park, also known as Las Salinas. This natural reserve of 13,000 marine hectares and 3,000 terrestrial allows for multiple guided tours to take place at the same time.
You can take a free walking tour or contact a guide to delve into the rich marine biodiversity, guide you to the best corners of the idyllic landscapes and tell you the secret behind the purity of its waters.
This ecological treasure was declared a Natural Reserve in 1995 and a World Heritage Site in 1999, making it symbolically imperative to the island's biodiversity, the surrounding sea, and tourism too. Enjoy a day in nature!
4. Snorkelling and paddle surfing: Explore the west of Ibiza
Going on excursions that combine tourism and sport is popular in Ibiza and accessible to all fitness levels with snorkelling and paddle surfing in Cala Codolar.
Tours from this cove last around two hours, and are usually taken with a Spanish-speaking instructor guide. The excursion includes a complete snorkel and paddle surf equipment, light snacks and multiple photographs of the activity. If you want an English-speaking tour guide, again just ask at your Invisa resort reception!
Small groups of no more than eight people are ideal for this Ibiza excursion, exploring corners where marine biodiversity acquires spectacular colours. Without a doubt, this is a fun day out to enjoy the sea and tour the Ibizan coastline from the waters.
5. Caves and coves: See them by speedboat
One way to enjoy Ibiza excursions is to explore part of the coastline full of spectacular beaches and caves by speedboat. Boats leave from the port of San Antonio and tours take place in the waters of the west coast of the island.
On board there is no shortage of music and drinks. Plus, the speedboat ride includes seeing, from the sea, some of the most impressive mansions of celebrities who have homes in this paradise. The boats will stop off to let you sunbathe, have a swim or even snorkel. This is a fantastic way to spend a day!
6. Pedal your way across Ibiza
Is there anything greener or more fun than discovering the emblematic points of Ibiza by bike? If you're not keen on walking tours of Ibiza, rent a bike for an Ibiza excursion on two wheels!
If you want to join organised tours to tour the city centre, these last about two hours, and leave from Carrer de Madrid if you wish to be accompanied by a guide. The bike tour group will then head to Parc de la Pau, one of the most striking green areas in the city.
The route continues through strategic tourism spots that you likely already have on your list of "Things to See in Ibiza! such as the necropolis, the Portal Nou, the Paseo de Vara de Rey and the Portal Ses Taules. The last stage of the tour is in the Ibizan marina.
To do all these excursions that we have proposed, drop your suitcase in one of the stunning resorts offered by Invisa Hotels on the island of Ibiza and have an unforgettable trip. Enjoy these Ibiza excursions and come back to tell us which was your favourite!
Back
Book in the official website Invisa Hotels
And enjoy exclusive advantages as a My Invisa Client
Upgrade
room*
Free Wifi
in the room
Sea View
room *
Exclusive
Offers
* According to availability