This is how much a trip to Ibiza costs in 2020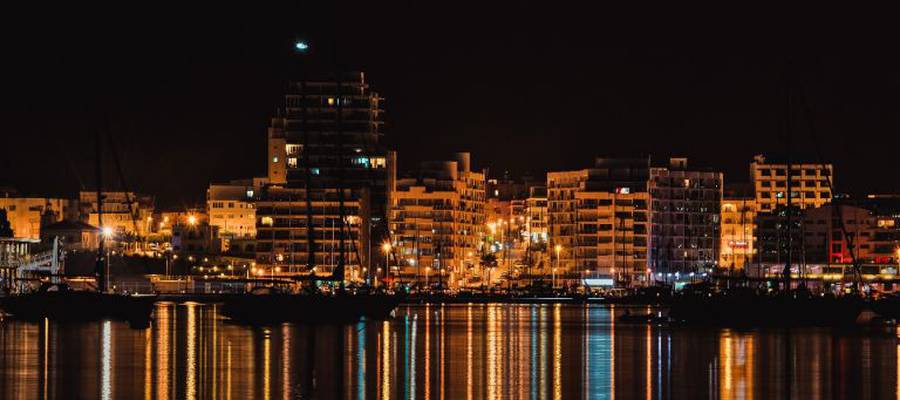 If, like us, you're already counting down the weeks, days and hours until your next summer break, don't fear, because the long hot days of summer will be here before you know it. Now is a great time of year to start planning your next trip to Ibiza, to give you something to look forward to and focus on, but there's one thing that often worries people when shopping around for their next exciting family holiday: the price.

If there's one thing people ask us more than anything about Ibiza, how much does it cost usually comes out on top. Although Ibiza is the perfect holiday destination, with such a wide range of places to visit, amenities and fantastic things to do that you'd have to live here for decades before you even scratch the surface, prices here are still very affordable and you don't have to break the bank to enjoy a week or two in the sun.

We've given you lots of great tips and tricks in previous blog posts in the past about how to do Ibiza on a budget, but what about the overall cost of an entire holiday package here? As it's early in the new year and plenty of you will be looking to find the best Ibiza vacation offers to suit your needs and budget for the upcoming summer 2018, we thought we'd put together a quick guide to holiday prices in Ibiza, giving you an example of just some of the great deals that are currently available.

Ibiza, how much does it cost

Let's take a look at the fabulous Invisa Cala Verde Hotel, a wonderful three-star hotel located right by Es Figueral beach in one of Ibiza's most charming and family-friendly resorts. It's also a great place to do Ibiza on a budget with style and class. The breath-taking sea views and peaceful, sandy beaches are the perfect venue for any holiday, whether travelling as a couple or as a family.

For all-inclusive hotels in Ibiza, Ibiza prices typically make things cheaper than you'll find in other holiday destinations around the Mediterranean, but with early booking and other discounts, you might be surprised to find even further reductions available at this great hotel. Similarly, if you're travelling with children, this particular hotel offers a fantastic 'kids go free' deal. When travelling with 2 adults, your first child can stay entirely free and your second at a 50% discount. They can participate in all the great kids' club activities to make sure their holiday is extra fun.

To give you an idea of the great prices available, take a look below at the example trip below for the first week in July for a family of three (2 adults and 1 child), taking advantage of some of the best Ibiza vacation packages on the island:

Dates: 2 July – 8 July 2020

Room: Large premium room for 2 adults and 1 child sharing, with private bathroom, balcony or terrace, air-conditioning, an in-room refrigerator, satellite TV, wifi available, welcome drinks and much more.

Price: €1,335.60, that includes your free child place, 6 nights stay at the hotel with breakfast every day. Prices as of today, the 18th of March.

Now let's think about flights, that's probably easier for you than swimming to the island, after all!

With a well-connected international airport, Ibiza is very easy to get to by flying and, thanks to the huge amount of low-cost airlines operating to the island, you'll often find that your flight actually costs less than taking a taxi to your departure airport from home! Let's give you a few examples of flights for that same first week in July.

London (Gatwick) to Ibiza

Flying out of London with easyJet in July can cost just €40 per person, and the return flight has more or less the same price. For both adults and the child on our example trip, that works out at just €240 in total.

Other costs and charges for Ibiza, how much does it cost?

Finally let's think about all those other holiday costs that often get forgotten about, like travelling around, activities, sightseeing and food. Good news for you, the island is a very affordable place to visit, so doing Ibiza on a budget couldn't be easier.

For food, remember that a wide range of restaurants is available, especially in the resort of San Carlos, where our Invisa Hotel Club Cala Verde is located, catering for all tastes and budgets. You could budget anywhere between €20 to €40 per day per person and eat and drink very well here! But consider the great food and drink available in your hotel before splashing out, going full or even half-board can be a great money saver. Again, with all-inclusive hotels in Ibiza, Ibiza prices keep things very affordable. Take a look at the example for our hotel below for the same rooms and same dates:

Breakfast only: €1,335.60
Half-board+: €1,470.6
Full-board+: €1,590.28

You'll see there's very little difference in the price, so why not indulge and make the most of your time here by going full-board? Save yourself time and energy (and money!) by dining in the great restaurants offered here.

In terms of keeping costs down when sightseeing and organising activities, this particular hotel has a great kids club where your children can be kept entertained all week within the price of your hotel room. There's a free pool and, of course, the free beach for plenty of hours of fun in the sunshine.

For transport costs, private transfers to and from the airport are approximately €30 for a group of 3 each way in a shared air-conditioned mini-bus, but if you're really wanting to get the most out of the best Ibiza vacation packages, consider taking the public bus which, although a little slower, can get all three of you there and back for under ten euros.

We hope that gives you a better idea of just how affordable yet luxurious and indulgent a week in the sun here in Ibiza can be. If you're looking for a paradise island on Europe's doorstep, with plenty of great things to see and do this summer - and where you don't have to take out a second mortgage or a loan just to pay your hotel bill - I'm sure you'll agree, Ibiza is the perfect choice. Looking forward to seeing you this summer!
Back
Book in the official website Invisa Hotels
And enjoy exclusive advantages as a My Invisa Client
Upgrade
room*
Free Wifi
in the room
Sea View
room *
Exclusive
Offers
* According to availability