Top 10 beach bars in Ibiza this 2021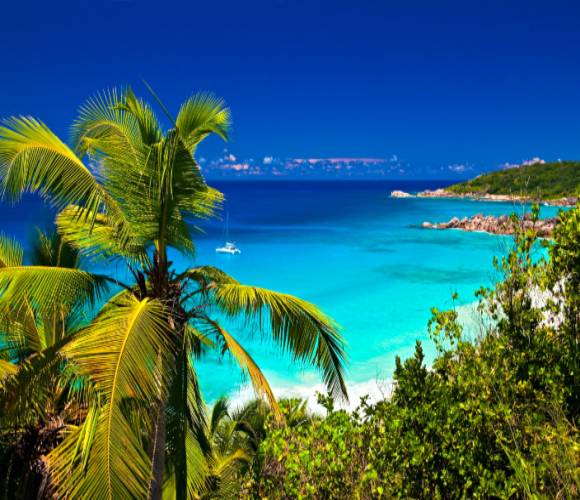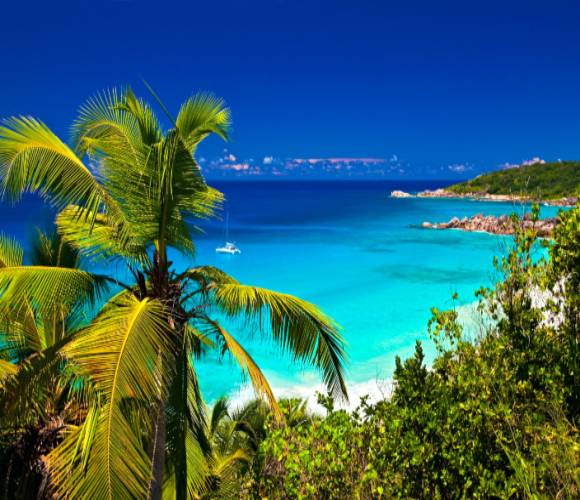 The beach bars of Ibiza are beyond enticing, they bring holidaymakers back every single year. As irresistible as they all are, we think it is possible to choose the best beach bars in Ibiza, although we struggled to nail down just 10!
Whether you are looking for a bolt hole to cozy up of an evening or to taste the absolute best cuisine and cocktails on the island, we've got a list of all the perfect places to have a drink next to the beach. In no particular order, here's our selection or Ibiza's beach bars:

1. Kumharas: one of the coolest Ibiza beach bars
Located in the bay of San Antonio, the Kumharas is a bohemian beach bar, designed with the intention of relaxing and finding peace as soon as you cross the threshold. One of its major attractions is the highly qualified and experienced staff that prepare elaborate cocktails, among which the strawberry daiquiri stands out according to a poll of our Invisa team!
Nobody can resist a drink at this magical, hippy beach bar, especially if you nab one of the comfortable hammocks or the gigantic sofas. Aside from being a photo opportunity, from these comfy perches, you can watch over the city of San Antonio with music from some of the best DJs in the background.

2. Tropicana's order-in boat service and beach club
A discreet yet glamorous beach bar is located in an absolutely unique and privileged enclave, in Cala Jondal. Tropicana's own little cove sits between Sant Josep and the Ibiza town centre, and you can access this beach with crystal clear, turquoise waters to reach the Tropicana Ibiza Beach Club and its Mediterranean menu. Come here to indulge in local products that refresh and energize you for the day or night.
If you're looking for an even more exclusive experience, we recommend that you enjoy the dishes and cocktails of the Tropicana on a boat, just on the coast of this wonderful cove. This particular beach bar uniquely has a boat service (yes, a boat service!) to bring you your meal and drinks as requested, directly to your floating table.

3. The Blue Ibiza beach bar in Santa Eulalia
Another great spot for a dinner, made only with local products, is the Blue bar. Dip your toes in the sand, and say hello to the welcoming beach club staff, who will do the absolute utmost to ensure you have the most spectacular evening.
Just here, in Santa Eulalia, at the southern end of the promenade, Blue chose its quiet location to be able to offer an intimate, but family-friendly atmosphere, making it ideal to enjoy a cool beer or spirits while checking on your sun tan. You will be perfectly cared for and pampered by the people at this beach bar, while you listen to the sound of the sea lapping at the shore.

4. Beachouse at Playa d'en Bossa
Looking to have a good time? Playa d'en Bossa is one of the most popular beaches in Ibiza among visitors who want to party. No wonder — it's home to various nightclubs including the exotic Usuhaïa and trendy Hï Ibiza. In addition, Playa d'en Bossa is one of the longest beaches on the island, lined with beach bars, of which Beachouse stands out the most, located in the quietest area of Bossa beach.
In this bar you will be surprised, above all, by its incredible views of the crystal clear waters. Being a little less tailored to party-goers, and a little more to relaxation, Beachouse is decorated for visitors to enjoy some of the delicacies on its menu with a tasteful cocktail. The cuisine here, just like the decoration, is sophisticated and has Italian touches. Plus this bar transitions perfectly from night to day so you can go to breakfast at Beachouse, and order a brunch bowl to start the morning with energy, just as well as you can order an exquisite plate of pasta to eat under the stars.

5. The popular beach bar Ibiza has to offer: Nassau
Another of Playa d'en Bossa's classics, at Nassau you'll see high quality cuisine combined with a selection of the best drinks. You can eat and drink on the premises or on your towel if you prefer not to leave the sandy beach.
We don't think anyone should come to Bossa beach without a peek inside the Nassau Beach Club for one of its fabulous drinks. In addition, Nassau's team have set up an amazing schedule of events: from stunts to concerts and even plays, throughout the summer months and much of off-season, just drop by and ask them for their latest agenda or check online.

6. The Jockey Club beach bar for families
The Jockey Club is a family-friendly beach bar in Ibiza that was opened in 1993, located within the Las Salinas natural park. The park was declared a World Heritage Site by UNESCO 20 years ago because the landscape is stunning and a major contributor to the flora and fauna around the Mediterranean. Pop in for a drink or a healthy breakfast overlooking this natural, protected scene.
The atmosphere in the Jockey Club is uplifting, calm, and familiar. Among some of its services, this beach bar stands out for having a shop with hockey products and a bar stocked only with seasonal fruits, where they prepare some of their popular "Breakfast on the Beach".

7. For the free spirits: Elements Ibiza
Elements is a temple to hippies who travel to the island, in search of a connection with the most bohemian part of Ibiza. With its artisanal designs, a stall selling crafts and products made by local people of the island, and even a drum show that will liven up your dinner, Elements is a fun visit to fill the soul.
Benirrás beach is this beach bar's backdrop, one of the most spectacular landscapes of Ibiza as it is surrounded by hills and rock formations. In addition, this beach is home to Cap Bernat, one of the most striking rocky areas on the island. Every trip to Ibiza should include a visit to Cap Bernat and Elements to see the sunset in such a charming corner of the island.

8. A beach bar Ibiza's locals hid away in a private cove: Amante
Amante is one of the favorite locations among travelers who love their privacy, since it has its own secluded cove. While there are so many places in Ibiza to visit, it's hard to find a crowd on the island, Amante is even further removed from the bustle. A little haven of peace, located on Sol d'en Serra beach, Amante is a discreet spot for spending an afternoon or evening.
A lesser-known fact is that Amante is one of the few places located on the beach that has more than one floor, so the views it offers from the first level are unique and incomparable. Another point of uniqueness is that Amante offers outdoor yoga classes and film screenings, for those looking for fresh-air activities before or after dinner and a drink. If you are planning to travel to Ibiza as a couple, reserve a table at Amante ("Lover", in Spanish) for a romantic and intimate dinner with your loved one.

9. The beach bar of Cala Gracioneta
Overlooking one of the most beautiful coves in San Antonio Bay, El Chiringuito is located in Cala Gracioneta. This Ibiza beach bar offers a first-class gastronomic experience, as well as beds and hammocks to sunbathe on while enjoying a refreshing drink of your choice. That said, this beach bar has the best sangria, so you won't be able to resist a second glass of this Spanish manjar!
The home to this bar, Cala Gracioneta, is a small stretch of golden sand surrounded by a fresh and green environment of pine trees. This makes it a protected space to spend time with family, friends, or as a couple, enjoying a little privacy and protection from the elements, since the bay has very little wind and the sea level is almost always low, so it does not cover more than your ankles for quite a distance out to see.

10. A touch of boho-chic: Aiyanna Ibiza
Finally, in this selection of the best beach bars in Ibiza, but certainly not least, is Aiyanna. This beach bear is situated in Cala Nova, such that it combines spectacular views of the sea with a bohemian and flirtatious atmosphere. The first thing to grab your attention as you approach the bar is its colourful Guatemalan umbrellas. This decoration has such a surprising visual impact on everyone who comes to this beach club, making it a great spot for photos to make your social media followers jealous!
This beautiful place was created by the same owners as the Amante beach club, so as you can imagine the class, privacy and tranquility with which Aiyanna was designed. Nonetheless, one of the factors that we think will make you return time and time again to Aiyana is the kindness and welcoming nature of the staff, who take care of you from the moment you step through the doorway.

Ibiza is blessed to be home to such a great variety of beach bars for whatever your mood is. Each of them has different characteristics and viewing spots, so it will not be difficult for you to find the one that best suits you and your tastes.
It goes without saying that every beach bar Ibiza holds, not just our list of the 10 best beach bars in Ibiza, is located on a wonderful beach or paradisiacal coves. The island is covered with a beautiful coastline, so there really is something new and different for every day you're visiting.
Should you need any information or recommendations once you are in our hotels in Ibiza, do ask our staff. We hold ourselves to the highest standards of hospitality, so are happy to help you choose or locate the closest Ibiza beach bar, to soak in an authentic Ibizan experience.
Back
Book in the official website Invisa Hotels
And enjoy exclusive advantages as a My Invisa Client
Upgrade
room*
Free Wifi
in the room
Sea View
room *
Exclusive
Offers
* According to availability