Top 10 Things to do in San Antonio, Ibiza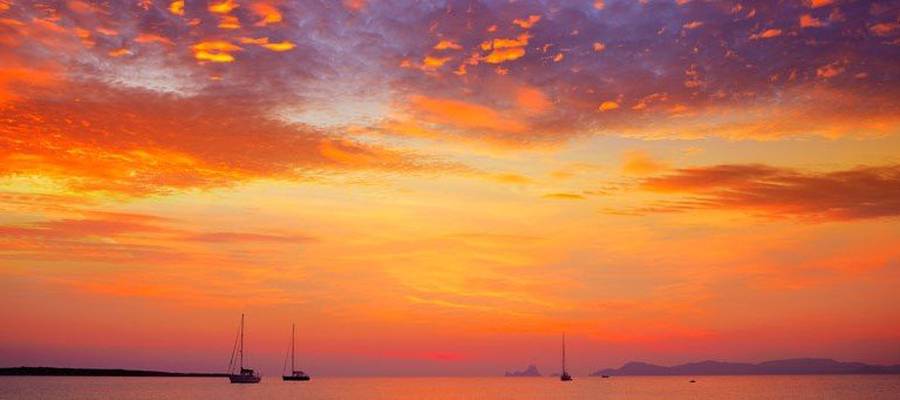 San Antonio is a real hive of activity, one of the most exciting, exhilarating and buzzing places you can visit in Ibiza, and luckily for holidaymakers, there are a huge number of top things to do in San Antonio when you visit us!

Wherever you decide to stay on the island, no trip to Ibiza is complete without a day (or night!) spent in the White Isle's cultural, clubbing and cosmopolitan hotspot that is San Antonio. We thought now would be a good time to share some of San Antonio's top attractions with you, just as the summer season is about to kick off, so sit back and relax as we take you on a tour of the top things to do in San Antonio this year – enjoy!

Top tourist attractions in San Antonio

Full of lovely bars, authentic restaurants and some of the best views on the island, San Antonio Waterfront is a long stretch of one of the nicest walks in Ibiza. Starting to the south by Es Paradis superclub, head right around the bay along Passeig de la Mar, taking in the golden sands of the beach, the great attractions and the amazing pier that provides one of the best photo spots on the island. One of the best free things to do in San Antonio Ibiza and an exhilarating way to blow away the cobwebs at the same time, this walk is a lovely introduction to the town and a brilliant way to explore your surroundings.

For a truly adventurous introduction to San Antonio, why not try your hand at some water sports, one of the town's most famous attractions! Pass by the beach at San Antonio at any time of the day, and you'll see a whole host of amazing activities to enjoy in the water, always one of the top tourist attractions in San Antonio. From kite surfing to snorkelling, diving to paddle boarding… throw in some jetpacks and jet skis, and you'll see just what an amazing time you could have!

Another one of the top tourist attractions in San Antonio has to be the Sunset Strip, an iconic and bustling place to enjoy a cocktail or two, dance the night away and really soak in the atmosphere of the Ibiza nightlife. From jazz bars and traditional flamenco clubs, to electro bars and the chicest, coolest super clubs in the world, San Antonio has it all when it comes to phenomenal nightlife.

For more free things to do in San Antonio Ibiza, we couldn't ignore the wonderful San Antonio beaches you'll find here, with options for every taste imaginable! Whether you want to try out S'Arenal, a long stretch of golden sands right bang in the middle of the action, within just a few seconds of EsParadis and a smattering of great bars, or you prefer something a little smaller, in which case you can head along to San Antonio bay, where you'll find a cluster of 5 great smaller cove beaches, each with their own character and vibe. Wherever you head, you have lots of options. Loads of the chic and exclusive bars call this part of San Antonio home, like Ocean Beach Club and Kumharas, so you're well catered for. Heading further around the bay you'll come to Cala des Moro, a more chilled out part of the resort past the Sunset Strip but still with lots to offer as one of San Antonio's top attractions. The sea is a sparkling blue and the views are to die for, and with the likes of Café Mambo, Café del Mar and Savannah just behind you, there are plenty of worse places to spend an afternoon…

One guaranteed great idea for a fun-filled family day out is to try out some of San Antonio parks and squares, where you can enjoy an ice-cream under the sun, a relaxing midday picnic or just a few hours of chill out time. You don't have to spend a fortune to have a good time on your holiday, after all!

A consistent winner of top things to do in San Antonio in all the guidebooks is to try out some of our scrumptious San Antonio restaurants. With kitchens all over town serving up some amazing world cuisine, from traditional Balearic dishes to Far Eastern delights, and just about everything in between including South American, Tex Mex and delicious Spanish offerings, a fulfilling meal in a top restaurant has to be up there among the top tourist attractions in San Antonio. Check out the likes of Bondi Restaurant serving healthy, fresh and natural food, Villa Mercedes Restaurant and their elegant menu overlooking the exclusive yacht harbour, or perhaps Café Mambo if you fancy a burger and beer, and perhaps a few cocktails too.

For great free things to do in San Antonio Ibiza, you can't go wrong with a bracing San Antonio walk to really get to grips with the local area. And it doesn't have to be an organised walking tour - although these are available if you really want to explore every nook and cranny of the town. Set off from San Antonio bay and lose yourself in the maze of busy streets, with all their shops, bars and delicious little restaurants. Get lost in the hustle and bustle of one of Ibiza's best places to visit and you'll be surprised with what little treasures you might find along the way. Walking in a new city is also usually the best way to get to know the real area off the tourist trail, and a perfect excuse to take some holiday snaps for when you're back home too!

Of course, ask anyone who's been to San Antonio and they'll tell you no visit is complete without a visit to the famous clubs. San Antonio's top attractions on the clubbing circuit include Eden, Plastik Ibiza and, of course, the internationally renowned Es Paradis, where much of Ibiza's reputation as an electronic music powerhouse was built. While Ibiza's reputation has changed over the years, and more and more people know that there's so much more to the island for a great family holiday in Ibiza than just the nightlife, it doesn't hurt to sample a bit of the bright lights of San Antonio once in a while, and you'll see just why Ibiza is so famous for its legendary music and club scene. Get those dancing shoes ready!

For a more leisurely trip to San Antonio than the super clubs, its position in the far north west of the island gives it a huge advantage for those wanting to get out and about and explore the local area, and there's no better way than trying out some brilliant San Antonio bike rides. Pick up your set of wheels from one of the local hire shops and you won't regret it. Affordable, healthy and a fabulous way to see the natural beauty of Ibiza's landscapes, an afternoon bike riding around the bay and the local hills is one of the top things to do in San Antonio bar none.

Finally at number 10 in our list of San Antonio's top attractions, we couldn't leave without mentioning the wonderful boat trips. Maybe your budget can stretch to a luxurious super yacht, like the million dollar vessels belonging to the rich and famous you'll see moored in the bay all summer long… or maybe, like the rest of us, you prefer to keep a tighter grip on the purse strings? Either way, San Antonio has a huge number of options, from boat trips around the bay, party boats heading out for a raucous afternoon at sea, or maybe just a relaxing few hours on a pedal boat, no trip to San Antonio would be complete without sampling those glorious crystal clear waters. You are on holiday, after all!

For cheap hotel stays in San Antonio Ibiza, you can take a look at our Es Pla Invisa Hotel and book your amazing holidays in Ibiza.
Back
Book in the official website Invisa Hotels
And enjoy exclusive advantages as a My Invisa Client
Upgrade
room*
Free Wifi
in the room
Sea View
room *
Exclusive
Offers
* According to availability