Top 8 Money Saving Tips in Ibiza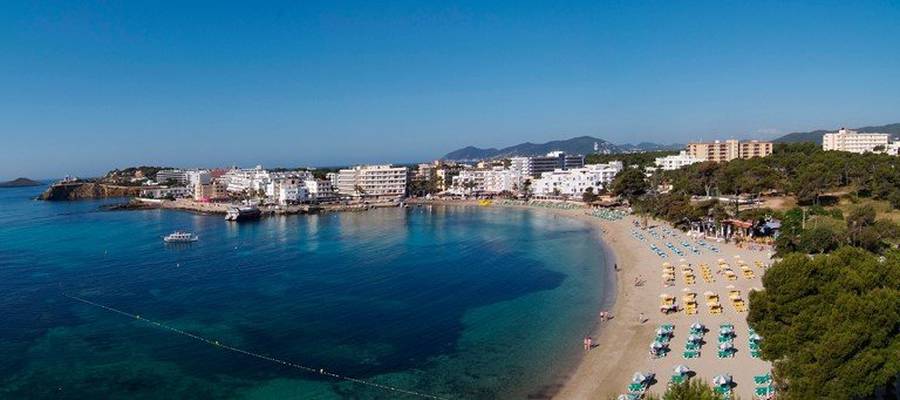 We all know that times are tougher than they used to be, and it's no big secret that most of us have to be a little tighter with the purse strings nowadays, but that doesn't mean that holidays are a no-go area... Not at all!

These days, the travel industry is packed with so many great money saving tips and tricks, as well as exclusive deals, offers and discounted extras, that whenever you intend to travel, there's guaranteed to be an incentive somewhere along the way to ensure that you save some money and have a great holiday too.

We're all looking for that once in a lifetime kind of holiday, one whose memories we can cherish forever and look back on in years to come with a smile, but with just a few of the top 8 insider's tips for travelling to Ibiza you'll find below, you'll see just how easy it is to plan the best holiday ever to the fabulous White Isle while still doing Ibiza on the cheap. Enjoy!

1.All-inclusive packages

Probably the worst kept money saving secret in the whole of the travel industry is... drumroll... the all-inclusive package! With all-inclusive holidays in Ibiza, you can be in control of your finances from the moment you get on the plane to the moment you're back home after your time in the hot Spanish sun. There are just no sudden surprises when it comes to package deals, no hidden costs or unexpected extras. Let us explain.

Once you've set a budget for your all-inclusive holiday in Ibiza, you can shop around, see what's the best for you and then confirm your booking. It's as easy as that. One simple transaction that includes everything you're going to need on your holiday – small print permitting, of course. From food and drink, entertainment and accommodation, you're totally covered from start to finish. You don't have to worry about budgeting for your meals and drinks or setting aside contingency money for anything you might have forgotten about like breakfast or kids' club places... with an all-inclusive package, you've already made the biggest money saving tip before you've even booked your taxi to the airport!

Check out the latest deals from Invisa Hotels to find out what kind of amazing all-inclusive holidays in Ibiza we can offer you and your family during your next stay in Ibiza.

2. Save money on food

Another plus point of all-inclusive travel is that you don't have to worry about where your next meal is coming from... it's all down there in the hotel restaurant(s). But, if you do venture out for a day exploring the wonderful island or you decide to spend a day at one of our most luxurious beaches and you're on the hunt for some cheap restaurants in Ibiza, then don't stress because there are plenty! Most restaurants will offer a standard Menu del día, which is set at a reasonable rate with plenty of options, but even if they don't, cheap restaurants in Ibiza are hardly rare!

3. Save money on clubs

If you're trying to do Ibiza on the cheap but also want to explore some of our world-class nightlife and entertainment, then don't worry – the two are no longer mutually exclusive. Doing Ibiza on a budget and getting the most out of the clubs and bars is easier than ever, thanks in part to social media.

Take a look at the Facebook and Twitter pages of the bigger clubs and bars for their latest deals and offers, including things like free entry to clubs before or after a certain time of the evening, exclusive offers available only online and - if you are looking to hit up one of the superclubs - whatever you do, don't buy a ticket on the door at full face value. Take a look online for cheaper alternatives and speak to local bar owners in your resort, as they often have discounted tickets available to sell to customers. It's true; you really can have fun in Ibiza on a budget.

4. Transport

Transport in and around Ibiza is very affordable indeed. There are great bus links all over the island and hotel staff will be happy to book you a cheap taxi if you feel like travelling in style. Any insider's tips for travelling to Ibiza worth their salt will also tell you about the great ferry trips you can take, all very affordable, to the likes of Formentera, where you can enjoy the stunning beaches and a great day out.

5. Exchange rate

Experiencing the beautiful Ibiza on a budget is generally not such a problem, but with the way the euro stands at the moment, it's even simpler. The euro is cheap to buy at the moment, so you can get a lot more bang for your buck! Even more of an excuse to head to the hippy markets or pick up a few souvenirs in the resort for your nearest and dearest back home.

6. Cheap flights to Ibiza

Ibiza is one of the most well-connected airports in Europe, with flights from all corners of the continent arriving daily. Combine that with the huge presence of low cost airlines who serve the island, and you're in with a pretty good chance of making great savings on your travel plans. Cheap flights to Ibiza are always found the further in advance you book, but last-minute deals aren't unheard of, so the next time you're longing for some fun in the sun and want to do Ibiza on the cheap, consider this money saving tip and check out what's available.

7. Peak season

It won't come as much of a shock to you that the most expensive holidays will be found in the peak season, generally speaking that's around July and August, and during the school holidays. But don't fear, we still have some tips for saving money for you!

You can either book as far in advance as possible, to ensure you get the best bargain, or else consider travelling here in the quieter season. Ibiza is very warm and sunny most of the year, with springtime being quiet and affordable, as well as late September to October time, when the temperatures are still high but you'll get more out of Ibiza on a budget. When the kids are back at school you'll notice the prices drop, but Ibiza is just as pretty.

8. Local supermarkets and markets

Aside from all our other tips, it has to be said that our wonderful island is as affordable as it is great. If you don't fancy seeking out the best cheap restaurants in Ibiza, think about picking up some picnic ingredients from one of the local supermarkets, or some fresh bocadillos from the market down the street and head to the beach. One of the best insider's tips for travelling to Ibiza is that you don't have to do anything too fancy when you're in the paradise of Ibiza.
Back
Book in the official website Invisa Hotels
And enjoy exclusive advantages as a My Invisa Client
Upgrade
room*
Free Wifi
in the room
Sea View
room *
Exclusive
Offers
* According to availability