Travelling to Ibiza alone: tips and tricks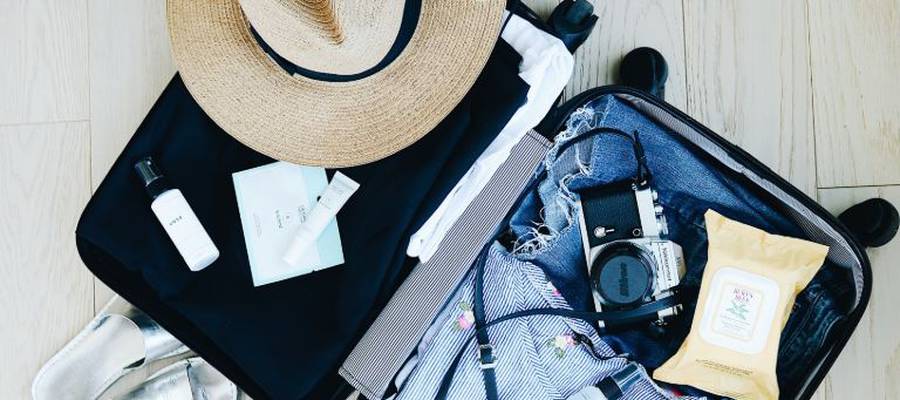 Travelling solo can be the ultimate self-indulgence. You make your own rules and schedule, explore when you feel energetic and rest when you're beat. It really is something everyone should try at least once in their life!

The downsides of planning a trip with others are clear: if you're traveling in a group, you might worry about your choices not being as fun for them as they are for you, or regretting your decision to leave a day trip for later in the holiday, only to be greeted by weather that forces the whole group to miss out on the trip. If you travel with a partner and spot an interesting group of people you'd like to hang out with, you'd have to persuade them to join the new group or skip the chance to make new friends. It's harder to do exactly what you want when others' desires might not be the same.

Is it safe to travel to ibiza alone?

The upsides of being a solo explorer are sadly blotted by many people's fears that it's unsafe. In reality, there are plenty of precautions you can take. You may in fact be even safer on your own, because you'll be focused more on your surroundings than your travel buddies.

While unaccompanied tourists might appear more vulnerable to criminals and scam artists, they also find it easier to blend in than a group would. Not drawing attention to yourself as a multiple target is a way of staying safe. The saying "safety in numbers" isn't necessarily true in all cases.

Top tips for traveling alone

1. It's important to book a hotel with a 24-hour front desk, even if you don't plan to arrive late. Flights can get delayed and there's nothing worse than starting an adventure desperately trying to find a place to spend the night. Invisa hotels have receptionists and teams available at all hours.

2. Many party-goers prefer traveling to ibiza alone because it's easier to make friends. Nonetheless, you should still take precautions when joining a group of strangers. Don't take up offers to go to a secluded location.

If you do decide to spend the night anywhere other than your hotel, share your location with a friend, and the names of anyone you're with, then make it clear that you shared this info with a third party.

3. Research first. Know how long it will take and cost for a taxi to your hotel or to the club. Know how much entrance fees should be and any extra charges your accommodation might add onto your room charge.

Since people traveling alone might be considered easier to take advantage of, asking for estimated fares and necessary spending beforehand will allow you to make informed decisions when confronted with a high price tag. It may also be sensible to choose an all-inclusive hotel or a full-board option, to avoid confusion later.

4. Choose a hotel where you're likely to meet people similar to you. Many of Ibiza's hotels for singles or adults only hotels are hubs of people looking to make new friends. On the other hand, if you're travelling alone for the peace and quiet, an adults-only hotel is still the best choice, especially in the tranquille Santa Eulalia region, where you'll find relaxing set-ups in the safety of your hotel complex.

5. Apply basic rules for any tourist: don't carry lots of cash, avoid taking debit cards out with you, be discreet about your appearance, don't leave your belongings unattended and have a note of emergency service phone numbers just in case.

Following these tips and a touch of common-sense, anyone can travel alone and enjoy it. Travelling to ibiza alone is especially enjoyable because so many other people do the same every year! You're bound to run into other kindred spirits looking to disconnect from the routine and enjoy a completely new ambience on their own terms.
Back
Book in the official website Invisa Hotels
And enjoy exclusive advantages as a My Invisa Client
Upgrade
room*
Free Wifi
in the room
Sea View
room *
Exclusive
Offers
* According to availability