The typical gastronomy of Ibiza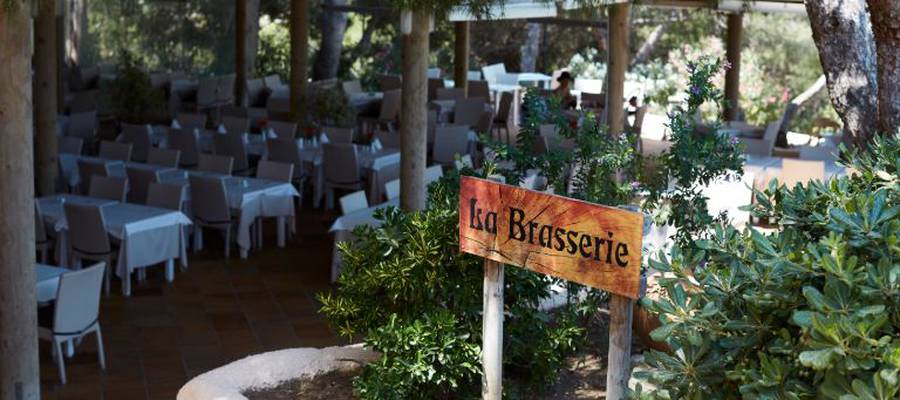 One of the main reasons why hundreds of thousands of people from all over the world travel to another country, besides exploring the culture or enjoying the climate, is doubtless to experience the cuisine of that country or city. The gastronomy of a place represents its historical and cultural tradition, and reflects the very different local ingredients and cooking methods.

Ibiza continues to be one of these destinations for experiences true to its location and customs, offering dishes of the Mediterranean diet with unique island flair. At our Invisa hotels, we wanted to maintain that tradition and those culinary customs and offer you, in all our restaurants, typical Mediterranean dishes with the best natural ingredients prepared with the utmost care and respecting quality standards.

Our hotels include different types of restaurants, depending on your needs, your company or the type of gathering at your table. Our properties include menus and buffets for children, themed buffets, show cooking and a wide variety of dishes that allow you to enjoy the best Ibiza and Mediterranean food.

Invisa Hotel Club Cala Blanca

The main attraction of the Invisa Hotel Club Cala Blanca in terms of its dining offers is the late breakfast service; the kitchen stays open from 8 a.m. until noon for breakfast. The first meal of the day is the most important; we have prepared for you and your family a wide range of products so you can enjoy a full and pleasant breakfast, with different types of sweet and savory foods, fruit, yogurts and hot drinks.

To have a pleasurable lunch or dinner, don't hesitate to visit the new restaurant buffet La Marina, an exclusive establishment where you will taste Ibiza's typical cuisine with spectacular sea views. This charming hotel also has an exclusive outdoor chill-out area reserved for adults; in the Buddha Chill Out you relax in the open air with background music while you enjoy the best cocktails and specialty drinks and have the opportunity, if you wish, to soak in the bubbles of our Jacuzzis.

By day, you can enjoy refreshing swims in the pool or pleasant sunny moments in our Balinese hammocks, with bar service throughout the day. At the Invisa Hotel Club Cala Blanca we also offer special catering service, and from 10 in the morning to midnight, the bar will remain open to serve you snacks, sandwiches, cakes, ice cream and other tidbits between meals.

For those who choose the mode of full Board plus when booking, this includes breakfast, lunches and themed dinners served in the restaurant as well as show-cooking sessions, drinks during meals and constant self - service of water, wine, beer and soft drinks.

Invisa Hotel Club Cala Verde

Like Invisa Hotel Club Cala Blanca, Invisa Hotel Club Cala Verde includes among its exclusive catering services a late breakfast so you can enjoy your vacation without worrying about getting up early, knowing that you will have until noon for breakfast. Restaurant La Brasserie offers a wide range of cold and hot drinks as well as typical food from various parts of the world, so that any guest can find familiar food in our restaurant.

For lovers of life under the sun and by the pool, at Invisa Hotel Club Cala Verde you will enjoy uninterrupted bar service throughout the day; you can have an aperitif or a snack or taste some of our wonderful cocktails or after-dinner spirits at any time. Customers with full Board plus will enjoy all-inclusive breakfast, lunch and dinner served at the theme buffet, as well as show cooking at the restaurant and full beverage service during meals.

Ibiza, Mediterranean cuisine

The gastronomy of Ibiza, in particular, along with that of the Balearic and of Spain in general, enjoys a unique tradition characterized by a balanced, healthy and very complete diet. There are ingredients from extensive fields, seas with various animal species and very fertile agricultural areas with products now known to other continents for the quality of their raw materials and their health benefits.

In Ibiza, gastronomy perfectly sums up the history and culture of the island. Come and sample the gastronomic wealth of the Invisa hotel group. You will be surprised!
Back
Book in the official website Invisa Hotels
And enjoy exclusive advantages as a My Invisa Client
Upgrade
room*
Free Wifi
in the room
Sea View
room *
Exclusive
Offers
* According to availability