Water Fun in Ibiza: The Most Popular Water Sports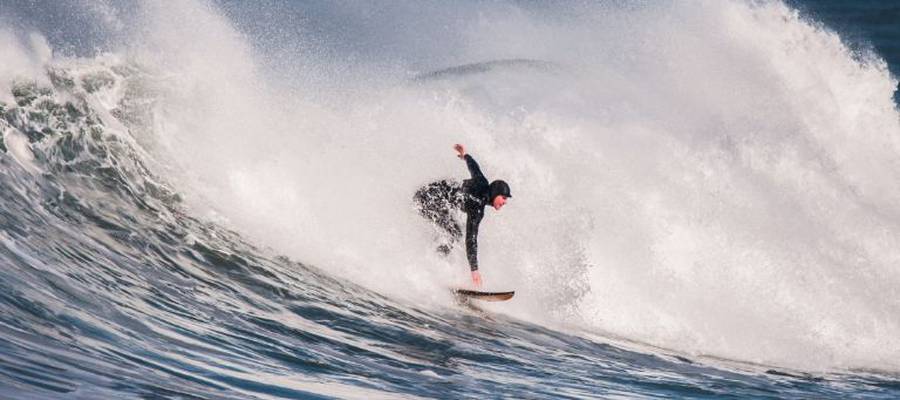 Water sports in Ibiza are one of the most fun ways to enjoy yourself on holiday, get some exercise and try something totally new. There's nothing quite like that feeling of summer freedom you get on holiday, splashing about in the water, catching your breath back on the beach and doing it all again just for the fun of it!

If you're heading to Ibiza this summer and want to experience a rush and have plenty of great photos to keep those holiday memories alive forever, then make sure you think about activities in the water when you're wondering what to do in Ibiza.

What water sports in Ibiza can you try?

Ibiza is a small island in the Mediterranean and part of the chain of islands that make up the Balearics. As you might imagine, that means there's plenty of opportunity to get in the water and enjoy coastal life. With miles upon miles of endless sandy beaches stretching as far as the eye can see, leading you from one amazing holiday resort to the next, you won't find many places with more water sport action than right here in Ibiza!

So, if you're in the market to try your hand at water sports activities on your next trip, you're probably wondering what it's all about. There are several different types of water sports, but the most popular and fun you'll be able to try when you're thinking about what to do in Ibiza can be found below.

Wind water sports

● Windsurfing, where you stand on a surfboard with a sail attached, using the direction of the wind to surf your way along the shore
● Parasailing, where you're attached to the back of a speedboat wearing a parachute on your back, floating up in the air and taking in the breath-taking views as the boat picks up speed
● Sailing, where you sit in a small boat and turn the sail with the changing wind to explore Ibiza's wild and wonderful unspoiled coastal areas.

Boat and board water sports

● Sailing, as mentioned above
● Surfing, which uses a combination of the ocean's waves and your quick-thinking to skim the waves that sweep you back to shore
● Paddle-boarding, which is where you stand on a surfboard in much calmer waters, using a long paddle to gently propel yourself in the direction you want to go. It's great for relaxation, exploring the rugged coastline and fantastic for your core strength and stomach muscles too!

Underwater sports

● Freediving, which is where you simply dive under the surface and see as much of the diverse seabed as you can before coming back up for air
● Snorkelling, which is where you use a snorkel to breathe just beneath the surface of the water
● Scuba-diving, which requires a lesson or two from a qualified instructor before you can take to the water, but also means you can get to new, unexplored depths and really get up close and personal with all the hidden treasures deep within the Mediterranean.

Where are the best places for water sports activities?

Ibiza is a small island that's one of the most popular tourist destinations in Europe. As a result, the infrastructure and services available for visitors who want to try something new and exciting like water sports in Ibiza is vast and varied. Wherever you're staying on the island, your local beach will offer some sort of organised water sports, diving classes, boat trips and a whole host of other great options.

Speak to your hotel staff when you arrive at your hotel, they will be able to give you all the information you need.

Who can try water sports in Ibiza?

Everyone! When it comes to deciding what to do in Ibiza on your next visit, trying your hand at some new water sports activities is a great idea for the entire family, whether you're travelling as a couple, with a big group of friends or several generations of your family, it's an inclusive and no-pressure way to have fun in the sun.

And remember, all our hotels in Ibiza are located adjacent to some of the island's best beaches and coves, making them the perfect place to stay if you're excited about trying something different on your next escape to the sunshine. You can step out of your hotel and be on the beach in minutes where a whole new world of excitement, fun and holiday memories await!
Back
Book in the official website Invisa Hotels
And enjoy exclusive advantages as a My Invisa Client
Upgrade
room*
Free Wifi
in the room
Sea View
room *
Exclusive
Offers
* According to availability