What to do in Es Canar, Ibiza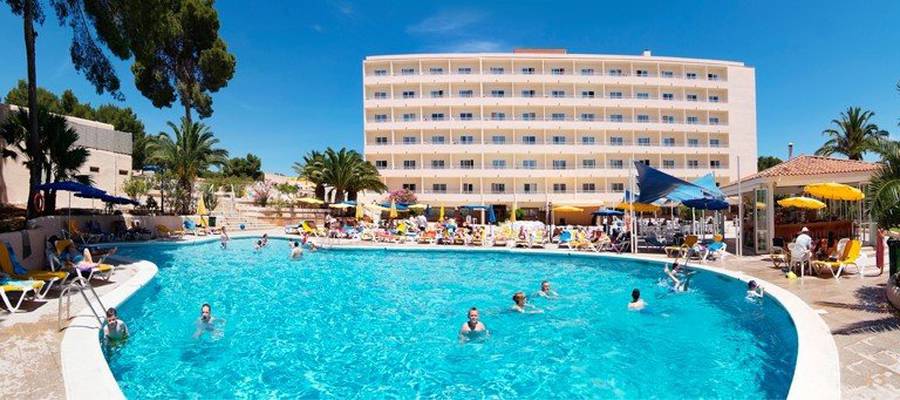 A charming family-friendly beach resort nestled on Ibiza's peaceful and unspoiled north eastern coast, Es Canar, Ibiza is the ideal holiday destination for those looking for some last-minute summer sun. With amazing sea views, a relaxed pace of life and plenty of great things to do in Es Cana, you won't find a more idyllic summer sun destination anywhere on the island.

We know there's a lot to think about when booking a getaway to the sun, and all our guests want to know exactly what to expect from Es Canar before they arrive, so take a look at our snapshot guide to what to do in Es Canar below - we hope you'll agree, Es Canar, Ibiza is the place to be this year.

Top things to do in Es Canar

Despite being a popular tourist resort, Es Canar never feels crowded or too busy, and you won't find any towering high-rise hotels around here. The resort is fairly compact making it very easy to get around and there's lots of typically Balearic architecture for you to enjoy as you explore the many winding streets. There are several white sandy beaches, and even a small harbour at the end of Es Canar beach, the perfect spot for a cool cocktail or refreshing ice cream as you sit back and watch the world go by.

One of the best things to do in Ibiza on all those long sunny days is to simply kick back and relax at the beach - fortunately, Es Canar is home to some of the most stunning stretches of white sand around. Whether you're in the market for no more than a sun lounger and a good book, or perhaps you're looking for high-adrenaline water sports, diving, snorkelling and a whole host of other active pursuits, everyone is well catered for during a day out at the beach in ES Canar, Ibiza.

Being on the island's eastern coast, heading down to Es Canar beach very early in the morning will guarantee you a sunrise vista that is simply out of this world. Known all over the world for their spectacular sunrises, if you're thinking about what to do in Ibiza to really make some long-lasting holiday memories, getting up early for the sunrise in the Es Canar resort has to be up there.

Another one of the fantastic things to do in Es Canar has to be a visit to the famous Punta Arabí hippy market, taking place every Wednesday in the heart of the Es Canar resort. Dating way back to the early 1960s when hippies first settled on Ibiza, bringing their own brand of free love, friendship and way of life, that carefree hippy spirit can still be felt very strongly on a visit to the markets.

The hippy market in Es Canar, Ibiza is a real treasure trove for shoppers, with stalls selling everything from clothes and accessories to antiques, food and drink, metal and steel works, souvenirs trinkets and countless other products. For a real taste of Ibiza lifestyle, this is definitely one of the things to do in Es Canar that will leave a lasting impression - and we're not talking about your bank balance, either!

The Invisa Hotel Ereso in Es Canar is perfectly located within the Es Canar resort for guests to make the most of this peaceful yet buzzing resort. This Es Canar hotel sits in the heart of the resort but is still surrounded by nature, making the hotel a genuinely beautiful place to stay. Surrounded by pine wood forests and linked to the rest of the resort with pleasant promenades, it's just a short stroll down to the glorious Mediterranean seafront and the stunning Es Canar beach.

Whilst our Es Canar hotel is situated on the peaceful, family - friendly north eastern coast and what feels like a world away from the party capital of San Antonio, Ibiza is still a small island and very easy to get around at very affordable prices. At just 20 km from the island's capital, Ibiza Town, a day trip here is well within reach and a taxi will take around 20 to 30 minutes to get you there. So if you're thinking about what to do in Ibiza and want to do something a little more active, consider renting bikes from the Es Canar resort and cycling your way along the coast. You'll take in some breathtaking seaside views, and the journey into Ibiza Town will take you little over an hour.

For more information on some of the best places to check out on Ibiza's beautiful, unspoiled northern coast, take a look at one of our recent blog posts exploring 5 of the best things to do in Ibiza in the peaceful, wonderful north.
Back
Book in the official website Invisa Hotels
And enjoy exclusive advantages as a My Invisa Client
Upgrade
room*
Free Wifi
in the room
Sea View
room *
Exclusive
Offers
* According to availability