What To Wear In Ibiza: The Ultimate Style Guide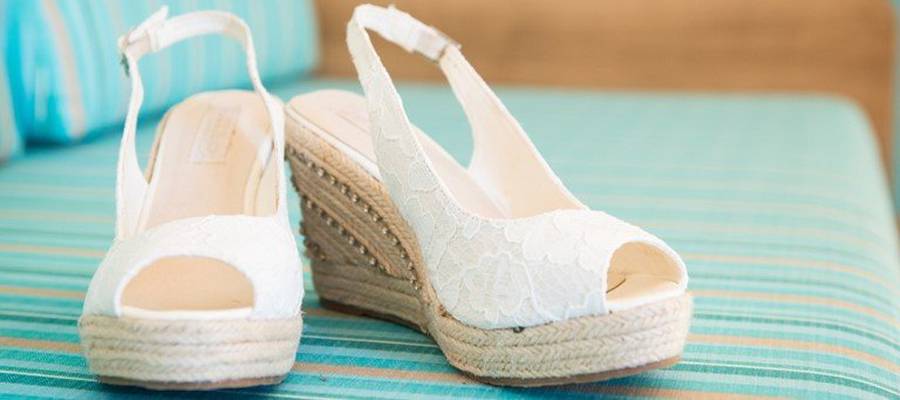 The summer season is already in full swing here in Ibiza and that means busy beaches, amazing club nights and plenty of unforgettable holiday memories. But it's not just the yacht parties, all-nighters and endless sunshine to look forward to; fashion in Ibiza is always one of the highlights of our summer.

Whether it's beautiful beachwear, amazing evening dresses or just some shiny new threads to show off round the pool, what to wear in Ibiza is the question on everyone's lips.

Ibiza has a global reputation for being the capital of clubbing, but it's also becoming a centre of wellness, with yoga on our pristine beaches and spa days up in the pine-clad tranquil hills a particular draw. And all that is bringing a new fashion scene to the island, with a particular new dress code for Ibiza in full force.

You don't have to go far to get some fantastic best outfit ideas for when you hit the island, and sometimes the promenades of Ibiza's beachfronts more resemble a runway at Paris fashion week than a place to kick back and unwind, so if you're into your fashion, Ibiza is definitely the place to be.

Struggling to decide what to pack in your suitcase? Want some tips on the latest trends hitting the island this year? We've got you covered – take a look at our what to wear in Ibiza guide below for all you need to know.

What's the Ibiza dress code?

Unlike the Costa del Sol or the French Riviera, Ibiza has always had a much more laid-back, chilled out vibe when it comes to fashion (and life in general, for that matter!). So say goodbye to the uncomfortably tight dresses, buttoned-up dress shirts or towering high heels. We're known for our hippie history and anything-goes attitude, and that certainly transcends our wardrobes too. So the best outfit ideas are always casual – if you feel good, you'll look good.

Flat shoes and fun floating dresses are perfect for a girls night out, and for guys think espadrilles, open collar and chino shorts. Neutral, soft tones are the colours of choice, and if you want to dress it up by wearing nice jewellery, a fancy watch or something similar to give a more formal feel, your outfit can be very versatile when you need it to be.

But there's no denying that fashion in Ibiza revolves around the lifestyle. Don't waste that precious luggage allowance by packing your case until it's fit to burst with seven pairs of shoes and a different outfit for each day and night. It's a given fact that you'll spend most of your time in beachwear, whether you're by the hotel pool, relaxing on the sands or hopping around Ibiza town seeing the sights. Make your outfits work for you, wherever you are and whatever you're doing.

A few nice sets of swimwear will have you looking great by the pool and turning heads at the beach clubs, but a simple cover-up or casual shirt or pair of denim shorts to quickly throw on will allow you to explore the island in comfort and style without heading back to your room to change. The best outfit ideas are always the simplest in Ibiza. This year's swimwear collection forming the dress code for Ibiza looks like an explosion of colourful patterns and designs. If you're wearing a one-tone swimsuit, you're so last year.

Thinking about your footwear, sure you might want to pack a pair of smart shoes for a night out enjoying Ibiza's famous nightlife, but a simple pair of comfortable sandals or trainers will mean you can venture out and about on our beautiful island without those all too familiar holiday blisters. So make sure to pack sensibly when it comes to shoes.

And the dress code for Ibiza doesn't just stop with your clothes. Oh no. Summer in Ibiza is all about long days on the beach, living for the moment and making the most out of your time here, so you need to make sure your beach accessories are second to none. The Ibiza dress code calls for bright patterned beach towels – the more retro and hipster the better – plus a simple straw beach bag, big enough for all your essentials but still fashionable enough to have you looking good down by the water.

With a nice sized beach bag you can stock up on a few bottles of water, some sun cream and, of course, a few snacks for a great day at the beach. A simple and uncomplicated design will go great with any outfit and ensure you always look fit for the beach fashion parade.

Another fun part of fashion in Ibiza are the hats. How big is too big for a ladies' summer straw hat? Well, not big enough this year, apparently. A simple baseball cap in a dark colour for the guys to keep the sun off your face but give you that mysterious edge they all crave will be enough. For the ladies, wide-brimmed straw hats are back and bigger than ever.

Finally, in our what to wear in Ibiza guide, what to wear on your face… yes, those all important sunglasses. Aside from protecting your eyes and all the health benefits they bring, a good pair of sunglasses will complete all the best outfit ideas. Whether you want to go for bright colours and patterned frames and embrace the cheeky side of Ibiza's lifestyle, or you prefer a suave designer look in black to rock on the beach, a good pair of sunnies will ensure you're safe and on trend, but more importantly, you know exactly what to wear in Ibiza.
Back
Book in the official website Invisa Hotels
And enjoy exclusive advantages as a My Invisa Client
Upgrade
room*
Free Wifi
in the room
Sea View
room *
Exclusive
Offers
* According to availability