What's Ibiza like in October?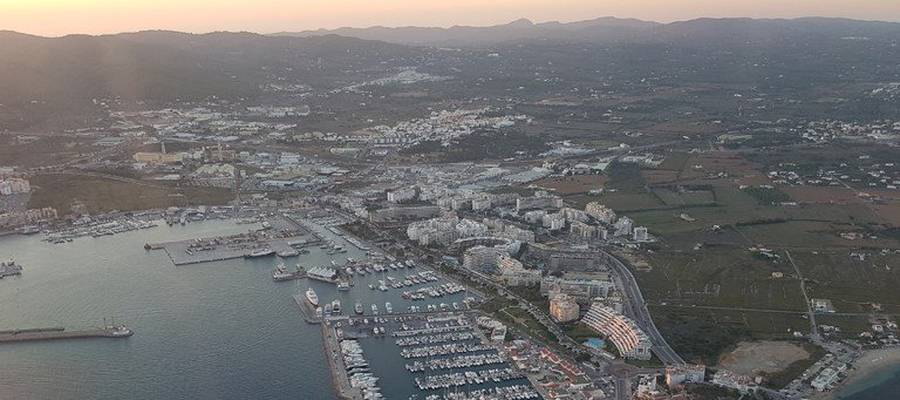 October is a brilliant time to visit our wonderful and enchanting island. The Ibiza weather in October is still filled with endless sunshine and clear blue skies, so why not grab some autumn rays and make the most of Ibiza while you've still got the chance! Winter isn't far away, after all...

If you're planning on a last-minute getaway to visit us here in the magical Balearics this October, you probably have a few questions you'd like answered. Is the weather still good in October? Is anything still going to be open? Are the hotels even still open? Well, to answer your questions: yes, yes and of course we are!

October weather forecast in Ibiza

First thing's first, when planning a little getaway to Ibiza, you need to be sure of the weather. After all, there's no point jetting off to a beach paradise if it's going to be grey and rainy the whole time, right? Fortunately for you, the Ibiza weather in October is just as lovely as the summer season, if ever so slightly cooler.

The baking temperatures of August slowly melt away in September and by October time, the island is left basking in long days of sunshine, but at a much more comfortable temperature. No humidity but still around a pleasant average of 25°C in the daytime, dropping to around 18°C in the evenings, the weather in October in Ibiza really is anything but unpleasant.

The perfect temperatures for lying by the pool sipping on a cocktail, or heading down to the beach to dip your toes in the calm Mediterranean waters, the weather forecast in Ibiza in autumn is always welcoming to guests. With a cooler breeze than the high season of summer, drifting in off the Mediterranean, evenings are much more comfortable for sleeping or taking a leisurely stroll after your evening meal. As you can probably tell, it's definitely not a bad time to visit Ibiza.

The end of another summer season

As the Ibiza high season typically runs from May to September, with July and August being the hottest (and busiest!) months, holidaymakers visiting in October will notice a much bigger difference in the business of the island. October sees Ibiza taking life at a much more relaxed pace, with quieter beaches, no busy crowds and plenty of room to stretch out in the pleasant Ibiza weather in October.

But that's not to say that the island shuts up show for the winter as soon as the last plane leaves on August 31st, far from it! Ibiza is a modern, bustling place to be all year round, with a thriving cultural scene, amazing and world class places to dine plus stunning scenery in all 4 seasons. Whether you want to pound the streets of Ibiza Town, exploring every nook of our ancient and beautiful capital, or you prefer to sip your morning coffee looking out over the calm seas from your balcony, and not move much further all day, Ibiza is an island that can offer it all. And that doesn't change in the quieter seasons.

Far from seeing cafés closed up, deserted resorts and no-vacancies signs as far as the eye can see, Ibiza in October is still a great place to be, full of amenities and things to do, and lots of great memories waiting to be made – it's just a little quieter and calmer than August, is all we're saying.

Enjoying the Ibiza party calendar in October

Undeniably one of Ibiza's greatest draws for visitors is our out-of-this-world nightlife. Ever since way back in the sixties, when the first hippy settlers arrived on the island to experience a summer of drinking, dancing and romancing under the stars of Ibiza's clear night skies, people have flocked to the island to experience the awesomeness of our nightlife, as it's changed and developed over the years. And fortunately, the Ibiza party calendar doesn't stop after the summer months.

Although many of the superclubs - famous for being the birthplace of lots of house, electronic and techno music, plus plenty of world class DJs and producers – start to close up after their September/October closing parties and won't reopen again until the next season starts in May 2018, there's still a huge amount of nightlife to enjoy in the quieter months.

The vast majority of bars, clubs and music venues remain open throughout the year, catering for a wide range of tastes in some amazing venues. Whether you're looking for big, bold and brash Ibiza night on the town, lasting long until the next morning's sun has risen high into the sky, or you just want a few glasses of something fizzy gazing out from a chic terrace as the sun sets on another wonderful day in paradise, the Ibiza party calendar in October won't let you down.

We hope you'll agree Ibiza still has a huge amount to offer in the quieter season, and it's a great destination for those of you looking for some last-minute fun in the sun! The weather in October 2017 in Ibiza is shaping up to be one of the warmest autumn periods on record, with plenty of sunshine, clear skies and long warm evenings with your loved ones. Whatever you're looking for from your time away, whether it's to immerse yourself fully into the Ibiza party calendar or just kick back by the pool and watch the world go by, you won't be disappointed with Ibiza in October.
Back
Book in the official website Invisa Hotels
And enjoy exclusive advantages as a My Invisa Client
Upgrade
room*
Free Wifi
in the room
Sea View
room *
Exclusive
Offers
* According to availability