Where chefs dine in Ibiza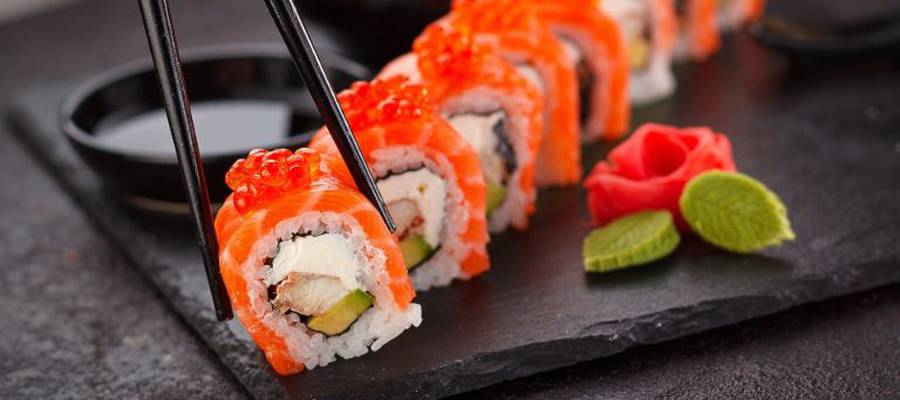 Why do you travel: to see something new? Try new things? To treat yourself?

You can't take a trip without trying the local cuisine, and while away it's fair that you splash out on at least one big treat. To help you decide where, we've collected the best names in Ibiza from the Michelin's top restaurant guide. Choose your favourite or try several! Each one has its own magic personality.

Es Tragón de Sant Antoni
First and foremost, Ibiza's recently named Michelin-star restaurant is Es Tragón de Sant Antoni, located on the road to Cala Gracioneta. This esteemed eatery describes its offering as "rogue" haute cuisine. The young head chef is Álvaro Sanz Clavijo from Madrid and runs the restaurant with his wife, Elisa Hernández, having come to live in Ibiza for work a decade ago and falling in love with the island. Chef Sanz is already going for his second Michelin star...

Can Domo
Visit this secretive spot to discover the most authentic version of Ibiza. Can Domo is in a country estate that dates back to the 17th century, with the original farmhouse and authentically maintained restaurant. Here you can combine agrotourism with a taste of great fresh food, straight off the farm. We highly recommend you take a tin of Can Domo olive oil away with you as a keepsake.

It Ibiza
This mysterious corner of Ibiza is a cocktail lover's dream. Make sure you start with an aperitif and keep going! The waiters can advise you on what drinks best accompany their delicate dishes. Many say It Ibiza is one of the best restaurants in Ibiza and there's no wonder, as the executive chef, Gennaro Esposito, is a 2 Michelin starred chef. Unmissable.

La Gaia by Óscar Molina
Óscar Molina famously spends each winter refreshing his inspiration in Perú and Japan. The fruit of his labour is reflected in an ever-evolving Japeruvian menu. The restaurant centres on this reinterpretation of "Nikkei", the mixing of two cultures' cuisine, but rooting the dishes and sourcing products from the Mediterranean.

Re.Art Ibiza
TripAdvisor says that at Re.Art you'll find, "the best, most innovative food in Ibiza by far". This tapas tavern is run by the Catalan chef David Reartes, has an urban spirit and serves both traditional and innovative tapas like upside-down eggs with creamy potato skins and beef tenderloin smoked with Café de Paris.

Sa Brisa Restaurante
Five chefs play with local produce to prepare recipes with a nods to many international styles. Cozy and chic, this Michelin restaurant is the perfect home for desserts confectioned by French pastry chef David Denais. As well as being delicious, they're made with no added sugar.

Ca's Milà
One of the most privileged views among all beach restaurants in Ibiza, the terrace of Ca's Milà is just the place to enjoy fish and rice dishes as the sun goes down. Its romantic location just off the beach began as a traditional Ibizan restaurant, but has since been further refined and modernised. Ca's Milà remains operated by the same family that started it in 1984 and the elaborate weekday lunch menu is actually quite competitively priced.

Donde Marian y Miguel
An essential stop for a meal of red meat, signature cuisine and live music, Donde Marián and Miguel in the quiet Santa Eulalia is the perfect place for a delicious dinner. This restaurant specializes in beef and mature meat, and the chef's creativity adds to great quality cuts. The Galician beef and chocolate coulant come highly recommended.

Edén by Fran López
One of the best young chefs with 2 Michelin Stars already, Fran López started his career in Spain and is now growing a reputation in Ibiza for innovative Mediterranean cooking. The restaurant's menu is also offered at La Posidonia Spa, so you can enjoy a gastronomic lunch experience in combination with therapies.

S'Espartar
S'Espartar is a family-run restaurant which specialises in fish, paellas, and bullit de peix. The latter is a fish stew that was one of the principal dishes of seafarers and now the pride of Ibizan dining. Facing toward the beautiful islet s'Espartar, this is one of the most authentic experiences you can enjoy in Ibiza.

Zela
A stunning dining space with high-quality cuisine, Zela is a fusion restaurant offering Japanese and Mediterranean meals, a Meppon menu. Here, you can also celebrate the beginning of the clubbing season at Zela's Fiesta De Verano. The location has a sushi bar, three private areas, two terraces, a DJ booth and even a secret garden.

While on holiday in Ibiza you should spoil yourself and enjoy a dinner at as many of these restaurants as you have time and spending power to manage, but as an alternative you'll always have your hotel restaurant. La Marina restaurant perhaps can't compete in terms of global reviews but it's up there with the stars in terms of service and delicious local dishes.
Back
Book in the official website Invisa Hotels
And enjoy exclusive advantages as a My Invisa Client
Upgrade
room*
Free Wifi
in the room
Sea View
room *
Exclusive
Offers
* According to availability