Where to Have the Best Coffee in Ibiza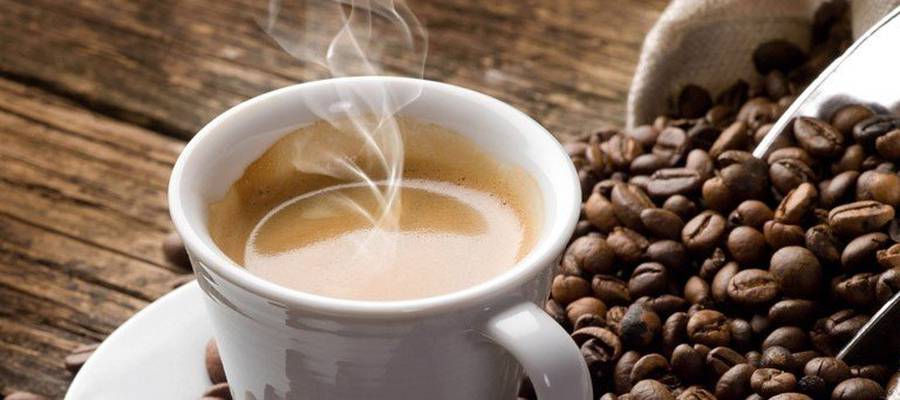 When it comes to living the high life and living your BEST life on your holidays in Ibiza, there's plenty to see and do here. From blue flag beaches stretching as far as the eye can see to the world's best nightlife, from cosmopolitan city breaks to the island's capital to kicking back by the pool as you completely switch off and unwind… when it comes to wondering what to do in Ibiza, you have it all right at your fingertips!

With so much going on all over the island at this time of year, as the high season gets into full swing, there's one key ingredient no day on Ibiza could be without – good coffee! The fuel that will power you through a day of sightseeing or just keep you awake on the sand; no morning would be complete without a delicious caffeine boost!

And not just any old coffee! Ask anyone who craves a cup of morning joe to get their day going, and they'll all tell you the same thing – coffee has to be done right. With that in mind, we've scoured the island and put together a shortlist of our favourite coffee hotspots for you to try on your next holidays in Ibiza. So whether you're picking up a quick energy booster of espresso in the middle of the day or relaxing by the waterfront as you savour a milky latte under the warm sunshine, you'll want to read this list!

The best coffee spots in Ibiza on your holidays in Ibiza

1. Plaisir

Let's start right in the centre of Ibiza in the charming and picturesque town of Santa Gertrudis. Plaisir is a great little café with a beautifully designed interior. Here, you'll be able to enjoy an amazingly leisurely breakfast alongside a whole range of amazing breads and treats, with plenty of gluten-free and vegan options as well. You'll often find live music later in the day in the garden area, and there's always a relaxed, chilled-out vibe.

Plus point: the owners grow much of their own produce on their very own farm nearby, so you can be sure everything is fresh and high quality. If you're wondering what to do in Ibiza when you're away from the coast, Plaisir should be your first pit stop.

2. Passion Marina

While we provide the best hotels in Ibiza, Passion Marina certainly provides some of the best coffee! Alongside your cup of java you can enjoy a whole range of great healthy snacks, from smoothies to vegan and vegetarian options, alongside a scrumptious breakfast menu.

Open from 9.00 in the morning until midnight, this charming spot right on the front of Ibiza Town's marina gets very popular throughout the day, but it's always worth a visit. And the views… well, who wouldn't want to watch the super yachts gently sail past as you sip your morning Americano?

3. Café Sidney

Another waterfront spot, but this time up in the gorgeous Santa Eulalia – where you'll also find one of our great family friendly hotels in Ibiza, the Invisa Hotel La Cala – make sure to check out Café Sidney if you're at a loose end as to what to do in Ibiza.

With a vast outdoor terrace overlooking all the pretty fishing boats and spectacular super yachts at the marina, you'll be set for the rest of the day if you set up camp here! Serving a great range of typical bar food, offering Mediterranean dishes, hamburgers and plenty of other delicious meals, the coffee is just as delectable as the views…

4. Canadian Café

If you're spending your holidays in Ibiza exploring the cobbled streets and winding historic alleyways of Ibiza's Dalt Vila, one of the most beautiful and fun places to enjoy a city break in Europe, you'll need to be properly fuelled up for your days of adventure and exploration. Fortunately, Canadian Café is open daily to give you that energy boost you need with great coffee, a range of tasty snacks and free WIFI.

Boasting that they serve the best coffee on the island, they're certainly not far wrong from that bold statement! A favourite among some of Ibiza's famous DJs and producers, if the celebrities like to go here, they must be doing something right.
Back
Book in the official website Invisa Hotels
And enjoy exclusive advantages as a My Invisa Client
Upgrade
room*
Free Wifi
in the room
Sea View
room *
Exclusive
Offers
* According to availability