4 unmissable events this December in Ibiza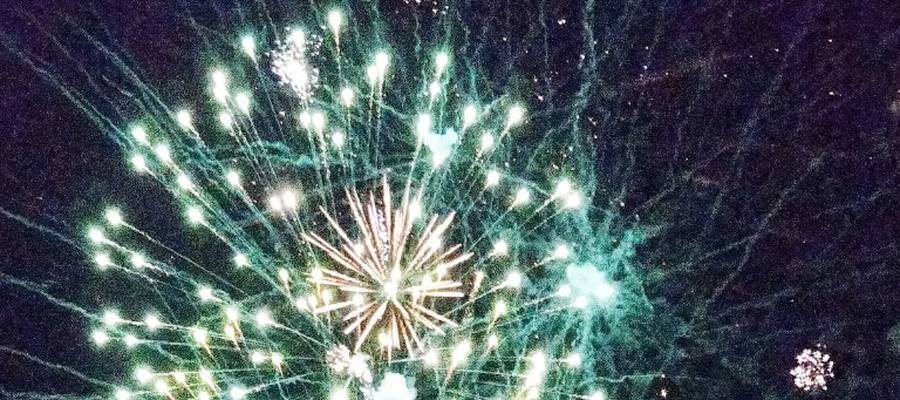 Ibiza in December is, in a comforting way, similar to our home towns: any excuse to put up some decorations, twinkling lights and enjoy a glass of mulled wine with some sweet nibbles is a valid excuse! And Ibiza's locals never miss out on an opportunity to welcome tourists with their usual charm plus some extra Christmas spirit.

You're never short of things to do in Ibiza at any time of year but the most festive activities come in December. Here are the undeniable highlights of holidaying in Ibiza in Winter.

The Christmas Market in Ibiza

The Eivissa City Council decorated and lit up 31 streets in the city centre, and several Christmas trees erected on November 29th. The Christmas lights being turned on marked the beginning of the activities, when the Christmas Market located on the Vara de Rey promenade opened for business.

The traditional market is open daily from November 29th to January 6th in Ibiza's town centre, right next to the Multicines. From 11:00 am to 2:00 pm and from 5:00 pm to 9:00 pm every day you should set the time aside and not worry about what to do in Ibiza, there will be plenty of activities for all ages at the Christmas market. Mayor Rafa Ruiz actually said of the event "there's a bit of everything for all tastes," so no planning needed! Simply show up and try whatever catches your eye.

Ibiza's City Council hopes the fair will boost local commerce and provide fun for children and adults alike. If your aim is to support small businesses this holiday season, this is the perfect place to start.

Activities for children this Christmas in Ibiza

Not only will the fair be receiving tourists and visitors, Santa Claus and his elves are also on the island. They set up in their temporary presents workshop on the Vara de Rey promenade, next to a dog adoption table that hopes to find homes for loving animals during this season of giving.

Feim Barri will also take place at the fair, between the 20th and the 22nd of December. It's a program that aims to unite culture and merchants. On these days you'll find crafts, chocolate-making, storytelling, cookie workshops and the Nadal sauce cooking contest.

The Dalias' Christmas Market

In December, Las Dalias Ibiza turns its year-round hippy market into a traditional Christmas market selling the most original gifts, cold-weather clothing, accessories, decorations, and beautiful handicrafts.

The Dalias marketplace operates daily from 5:00 pm - 9:00 pm until January 5, 2020, when Catholic cultures celebrate the Three Kings Day. On weekends opening hours extend to 10:00 am through 9:00 pm on Saturdays, and start at 3:00 pm on Sundays. Only on the 25th of December and January 1st will this attraction remain closed all day.

Don't miss out on your glass or mug of "glühwein", the German warm and spiced wine that is already a tradition in Las Dalias during the holidays in Ibiza. Have a sip by the fireplace and enjoy the ambience amid a lot of festive colour.

Rutapa

Tapas fans and wine lovers alike can't miss the Rutapa taking place every Friday night until Christmas. Rutapa is a great value tapas route in Santa Eulalia del Río, accompanied by wine at affordable prices, approximately €2.50 per tapas and a beer or a glass of wine.

The tour is a great way to try out multiple restaurants, and pick your favourite to come back on another day. You'll also bump into plenty of new people and this is a great opportunity to make friends. If you really want to come home with the best stories about your holidays in Ibiza, you have to take a trip through these restaurants participating in Rutapa:

● Juanito Bar
● Can Cosmi
● Escelleret
● El Bacaro
● Lina Hamburger
● Jambo
● Kathmandu
● Lamonda Santa Eulalia des Riu
● The Glory
● Royalty Ibiza
● Grill-Sa-Brasa Restaurant
● Sal i Reïm Ibiza
● Tape-Art
● Tomato Red Santa Eularia
● Xtu

Now you know exactly how lively Ibiza in Winter really is, and all the things to do in Ibiza during the holiday season, what are you waiting for!? Get over to Ibiza and into the Christmas spirit at this much-love holiday destination.
Back
Book in the official website Invisa Hotels
And enjoy exclusive advantages as a My Invisa Client
Upgrade
room*
Free Wifi
in the room
Sea View
room *
Exclusive
Offers
* According to availability