Halloween 2022 in Ibiza: No better place to party!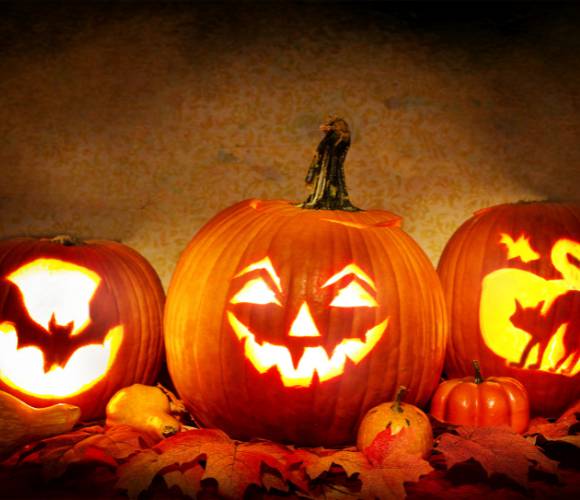 Spending Halloween in Ibiza this 2022 is one of the best ideas you've ever had. Pat yourself on the back for reaching this idea and this page!
In addition to experiencing the most terrifying events in the nights, you can enjoy the autumnal side of the island during the day, with mild temperatures and the charm that the Ibizan territory has at this time of year. This Halloween is expected to be the best yet, especially after two years cooped up waiting for the opportunity to party!
Costumes, trick-or-treating, bone-chilling decorations, and exciting parties will all play pivotal roles in any visit to Ibiza in October. Are you ready for a fright? Bring on Halloween 2022!
Sa trencada: Copious dining on Halloween
Gastronomy has always been the axis on which Ibizan tradition has revolved, in many areas of life. Did you expect All Hallow's Eve to be any different? You'll be pleased to hear that Halloween 2022 will take on the traditional customs of the families who gather around the table on the night of October 31, to enjoy a generous dinner called Sa trencada.
On an evening, many will eat fried pork, nuts, seasonal fruit such as pomegranate. All these delicious ingredients are bathed in local sweet wine and served with panellets sometimes, which you might know from Catalan cuisine.
As tradition dictates, godparents give their godchildren large baskets of candied fruit, chestnuts, pine nuts, and almonds during Sa trencada. At the end of the evening, all the family will leave the leftovers from dinner on the table. The guests and hosts then put a lighted lamp out so that, should the souls of any departed loved-ones decide to visit, their dinner would be well lit. The next day, the whole family gathers at the table again, without cleaning up, says a rosary and finishes up what was left over from the previous day.
In true Ibiza style, there is a twist on the modern trick-or-treating. Children and young people do go from house to house, but they do so with a pushchair, and ask not for treats for themselves but for something for departed souls. Have you heard of this Halloween tradition in Ibiza?
Endless terrifying ideas for Halloween in Ibiza
Celebrating the holiday of Halloween this 2022 in Ibiza can be a lot of fun for the whole family. The island hosts a variety of sporting activities during the autumn, in fact.
If you like to be spooked, at Escapart Ibiza there are many surprises in their escape room, a session for all the family but more hair-raising than usual. Without a doubt, this is a highly recommended plan for adults and children to spend time together, and for friends to build a bond through laughs and frights.
Along the same lines, at L'atelier 74 in Santa Gertrudis, there will be a full week of Halloween activities, making masks, pottery crafting, and face-painting workshops for children. In addition, during the weekend there will be a special menu — capable of reviving the dead they say — of a selection of unique flavours and artistic activities at the table.
Kinder temperatures for autumn in Ibiza
If you decide to celebrate Halloween in Ibiza, one of the many reasons to rejoice is that the temperatures are mild but still sunny. The island registers, in the days running up to and after Halloween, a maximum of 21ºC and a minimum of 15ºC.
The boon of such pleasant temperatures is that you can soak up some Vitamin D, and also walk calmly in nature, around the towns with Halloweeny Ibizan decorations, and enjoy the island's autumnal charms. You can still comfortably practice water sports in this weather too, especially if you're a seasoned athlete in cooler climates.
All Hallow's delights await but what will you pack?
Given the aforementioned temperatures, with a jacket in the evenings, you'll be all set! No excuses can hold you back from discovering the spooky, savoury and sweet delights that await you in Ibiza for Halloween 2022.
All that's left to decide is what costumes you'd like to bring… The staff at Invisa will be dressed up on the day and happy to see your outfits if you make it a full fancy-dress vacation!
Back
Book in the official website Invisa Hotels
And enjoy exclusive advantages as a My Invisa Client
Upgrade
room*
Free Wifi
in the room
Sea View
room *
Exclusive
Offers
* According to availability