How to prepare for your first holidays in Ibiza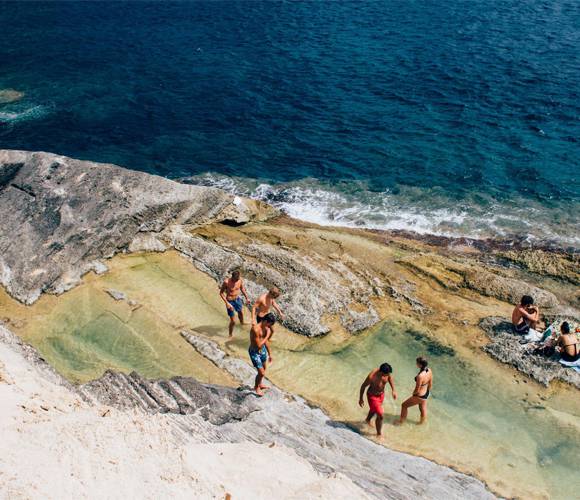 If you've come to this page, you probably have a lot of unanswered questions about your plan to travel to Ibiza. Let's start with some good news: you're off to a great start! Thinking a holiday through and planning plenty in advance is the first step to getting the most bang for your buck and having a fantastic time away from home.
We're going to answer the most common questions first-time visitors have about holidays in Ibiza.
Is it possible to book a cheap holiday in Ibiza next year?
Not everyone's top prerogative is a cheap holiday in Ibiza but it's certainly true that nobody wants to spend over the odds on any trip. So since you started investigating early, you're likely checking flight comparison sites like Hopper, Expedia, and so on to make sure you get the best deal. A top travel tip is to ensure you compare the cost of the flight ticket plus taxes, as this makes all the difference. Kayak is a good comparison site for including hidden costs at the outset, so you're comparing the real cost, not the pre-taxes price.

Next, look into activities before you travel. If you're into surfing, kayaking, or boat trips it's sensible to get a good idea of prices online beforehand so you can decide which days might be less busy, better value, and seasonally suitable. This doesn't necessarily mean you should book in advance, as you may get better deals on the day of the activity if you've researched what prices to expect and can spot a deal when you see one!

When do you get the best weather to travel to Ibiza?
The best time to travel to Ibiza depends on your preferences. Ibiza is a little cooler in Winter but still warmer than the UK, and it does have mild seasonal changes that mean it's scorching in Summer, but you can catch a tan in Autumn and Spring too! Ibiza is known as a "Winter sun" spot; nonetheless, you can find fantastic deals on flights, and lower rates on many activities during low season. Cheap holidays in Ibiza are most common from October to March.
Aside from the weather there are many things to consider when it comes to the best time of year. For example, asparagus grows wild in Ibiza and when it's harvest season, in March most years, the Spring forage begins. At this time of year you can find asparagus all over the Island: in the woods, shade and sun, even on stone walls or on the road side!
Another example of a non-weather related reason to plan your trip is according to the wildlife you want to see. Loggerhead turtles nest from late October through to February or March, and hatchlings can be seen from late December until about April. While visitors are asked to be respectful of this endangered species alone during its breeding season, if you come at the right time of year you can spy some baby turtles at a safe distance.
Which Ibiza hotel is the best for newcomers?
The 'best' hotel for you is one that's close to the things you want to see and do. San Antonio is great for party-lovers and people with families looking for entertainment, while Santa Eulalia is better for calm retreats closer to nature and less populated beaches. As you plan to travel to Ibiza, it is worth noting that very reasonable car rentals are available at the airport, and can be booked beforehand for the best deals (if cheap holidays in Ibiza is a real interest of yours), so you don't necessarily need to be feel limited to one corner of the island once you've booked your Ibiza hotel.
Invisa has Ibiza hotels across the island in all the best spots. Check out our various locations, all of which have their own unique charm, and our 2021 season deals.
The reason Invisa's Ibiza hotels are ideal for your first trip here is our staff. All our collaborators are keen to help and have a wealth of knowledge to share with anyone looking for tips. Just ask us where to eat, play, learn, explore or shop and we'll point you to the secrets only locals know about!
Back
Book in the official website Invisa Hotels
And enjoy exclusive advantages as a My Invisa Client
Upgrade
room*
Free Wifi
in the room
Sea View
room *
Exclusive
Offers
* According to availability