Ibiza Patrimoni Gastronòmic, the 2020 edition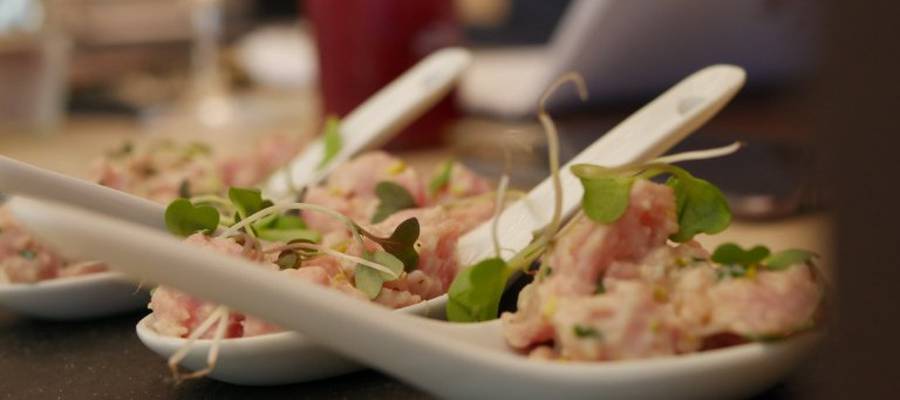 Every year, Ibiza celebrates its local cuisine and world gastronomy across two months. The best chefs and service teams take part in this festival dedicated to countries that have been designated a UNESCO World Heritage Site.

Showing off their best dishes at only €20 per head, from the 17th of January through to March 29th the below restaurants are offering a meal, which includes a starter, main and dessert (drinks not included) at world-renowned Ibiza restaurants.

Nine restaurants on the island were initially expected to participate in this, the 9th edition of Ibiza Patrimoni Gastronòmic. However, as poetic as the repetition of the number nine is, two more Ibiza restaurants decided to join the fun, and the council decided: "the more the merrier!"

The local participating businesses in Ibiza's gastronomic heritage days and some of the best restaurants in Ibiza are as follows:
1. Sa Nansa (Ibiza)
2. Ca'n Alfredo
3. Es Mercat
4. It Ibiza
5. Pitiuso Hotel THB Los Molinos

And the international eateries taking part in Ibiza Patrimoni Gastronomic are:
6. Bambú Viet Food (Vietnam)
7. Casa Maca (Peru)
8. Can Moreta (Mallorca, Spain)
9. Ebusus CBbC (Córdoba, Spain)
10. La Cava (Israel)
11. El Hotel Pacha (Mexico)

All through February and March 2020, menus will be prepared specially for this occasion. The reason the City Council of Eivissa organises this event every year is to offer a series of quality meals out at fair prices, ultimately to pay homage to gastronomy's significance to our lives, with emphasis on the UNESCO designated World Heritage sites. These countries of great natural beauty also have exciting cultures and exquisite dishes created from time-old as well as innovative cooking techniques.

Culinary workshops
If all this eating out inspires you to pick up some new skills, the patrimoni gastronomic will also see cooking workshops held by Marga Orell and Marina Ribas. Orell is an Ibizan chef at s'Ametller, specialising in the island's local recipes. She is also known to give workshops in the Mercado de Sant Josep if you can't make it to this Springtime festival. Ribas, on the other hand, is a healthy lifestyle chef and famously adapted Simone Ortega's recipes into a simple and balanced cookbook for modern cooks.

In terms of dates: on the 8th of February and the 7th of March, Marina Ribas is offering her workshops on native superfoods, while Marga Orell is sharing family Carnival cooking on the 22nd of February, and another workshop on March 21st, focused on traditional Easter dishes.

Further dining recommendations in Ibiza

Maybe you heard about this period of celebration too late, or can't escape to Ibiza before March, so if you're wondering where to eat out in Ibiza on different days, or just interested in what the island has to offer, here are 5 other wonderful spots to eat out.

Tapas Restaurant & Lounge Bar
Near to Invisa Hotel Es Pla, in Sant Antoni de Portmany, you'll find the best "pinchos" to suit international tastes.

Mar y Tierra
This specialist seafood restaurant, not far from Invisa Hotel La Cala, is ideal to eat with a view of the marina in Santa Eulària des Riu.

bEAT. Rhythm of the Kitchen
Just a 10-min drive from Cala Verde and Invisa Hotel Club Cala Verde, you'll find tasty and fresh food, with a relaxed ambience thanks to the onsite pool. It's recommended that you pre-order a table at bEAT to skip the wait.

La Oliva
Located in a beautiful alley atop Ibiza old town Dalt Vila, this restaurant for fine dining is understandably popular. Do call ahead to get a table outside.

PUMMÀ Ibiza
Also in Dalt Vila and with a view of the water, this restaurant serves delicious authentic pizzas and quality wine. This spot is fairly priced and highly recommended.
Back
Book in the official website Invisa Hotels
And enjoy exclusive advantages as a My Invisa Client
Upgrade
room*
Free Wifi
in the room
Sea View
room *
Exclusive
Offers
* According to availability