Plans in Ibiza for August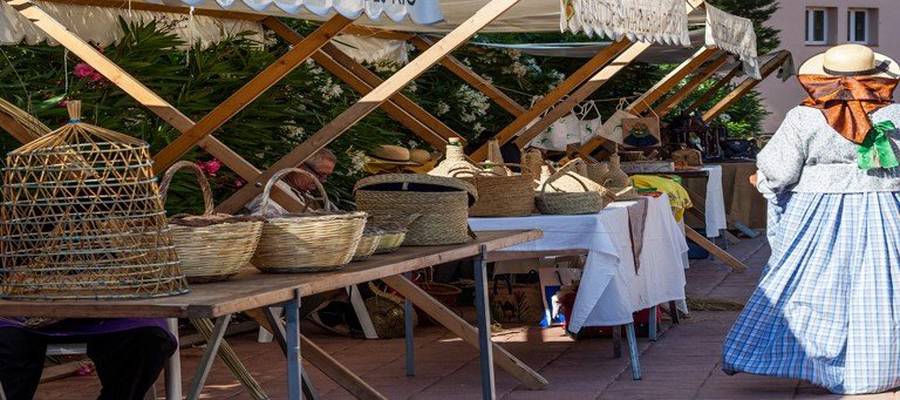 August is undoubtedly one of the best times of year to visit the beautiful White Isle. It's a month filled with colour and excitement, long lazy days and cool, carefree nights when holidays of a lifetime are made day after day. If you're thinking about the ingredients you need for the perfect summer escape, then Ibiza in August is all you need!

While Ibiza has a traditional reputation for being somewhere to go as a rite of passage in your teenage years, somewhere to party all night long before spilling out of the clubs long after the sun has risen on another beautiful Spanish day, things have moved on a lot in recent years…

Now, Ibiza isn't just another party destination, but also offers sleepy picturesque villages, rolling hills to be explored, rugged coastlines and amazing, picture-perfect beaches for the whole family to enjoy. There's also a range of amazing culture and scenic attractions to enjoy, whilst the island's UNESCO-protected Old Town of Dalt Vila is a bustling, cobbled-street, vibrant affair where you can lose hours exploring every hidden treasure. When it comes to things to do in Ibiza in August, there's so much more than the party scene to enjoy.

Things to do in Ibiza in August

For getting out and about and exploring Ibiza in August, you really couldn't pick a better time to visit. As it's peak holiday season, the island is fully up and running with an enormous range of sights, sounds, activities and adventures to enjoy. For those of you searching for things to do in Ibiza in August that help you explore this beautiful, ancient island, a day trip to Ibiza Town - the island's capital - along with its medieval fortress and cathedral, great shops, traditional tapas bars and bustling active port is a great way to get to the beating heart of Ibiza.

If relaxing is your thing, a long lazy day at any of Ibiza's 9 blue flag beaches is a perfect plan. If you want to throw in a little more adrenaline to your Ibiza plans, then August in Ibiza is the perfect time to try out some of the island's famous water sports, with everything from paddle boarding to snorkelling, surfing to parasailing thrown in to make sure everyone has fun down at the beach.

For those of you keen to soak up the culture, an afternoon at one of Ibiza's world-famous hippie markets is sure to impress, as is a day trip to our sister island of Formentera, with ferries leaving from across the island regularly every day. When it comes to Ibiza plans, the only trouble you'll have is fitting it all in!

The all-important Ibiza weather August has to offer

August Ibiza weather offers one of the best climates you could imagine for the perfect family holiday. With average highs of thirty degrees and lows of around twenty, it's neither too hot during the day or too cool during the night to make the most of your time on the island. Similarly, with light winds to keep you feeling fresh (and perfect for those of you adding surfing and parasailing to your list of Ibiza plans!) the humidity is never too much to bear here in the middle of the Mediterranean. Throw in 13 hours of uninterrupted sunshine per day and less than 1 day of rain or cloud during the entire month on average, and you've got all the makings of the perfect getaway to Ibiza in August.

Make sure to stock up on plenty of sun cream and check everyone covers up during the hottest part of the day. But a quick jump in the pool or a dip in the Mediterranean is sure to keep everyone feeling fine!

Ibiza plans to make the most of summer

Given August offers the longest days of the year, it would be a shame to miss out on some of the best sunsets in the world during your time on the island. Anywhere on the west coast will offer stunning views as the hot sun seems to effortlessly melt into the calm Mediterranean, but a personal favourite would have to be anywhere in the vicinity of San Antonio. Enjoy the sunset then sample some of the resort's legendary nightlife, always a great way to spend a magical evening in Ibiza.

Although August is peak season for Ibiza, because all of Invisa Hotels are nestled in some of the most charming and picturesque resorts on the island (with unbeatable proximity to some of the best beaches in the Balearic Islands), you'll never feel crowded when you choose to stay with us. On the contrary, our locations offer some of the best sea views, great access to the wider amenities of each resort and a peaceful, quiet atmosphere to truly rest and unwind here in paradise.

Ibiza in August may be the most popular time of year to bask under the Spanish skies, but it's also the most beautiful, enjoyable and rewarding time to visit, too!
Back
Book in the official website Invisa Hotels
And enjoy exclusive advantages as a My Invisa Client
Upgrade
room*
Free Wifi
in the room
Sea View
room *
Exclusive
Offers
* According to availability