Travelling to Ibiza without even moving from your sofa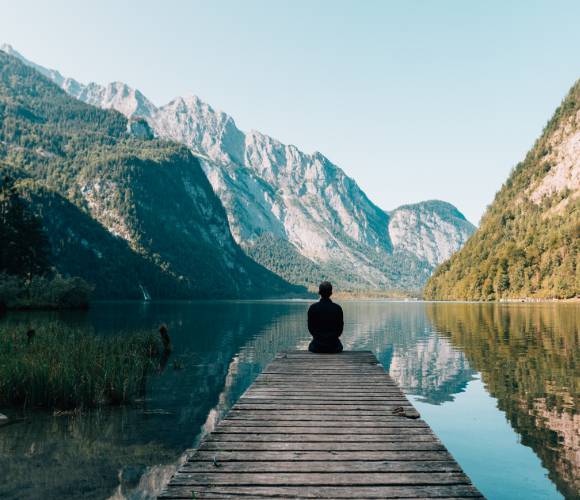 Your sofa is the perfect starting point to get planning your dream trip. We have so much information at our fingertips nowadays, it's actually possible to click your way through a virtual trip to Ibiza and take a quick tour of paradise. So we're going to help you get exploring, pyjamas are optional.

Whether you start browsing a virtual trip to Ibiza as part of a holiday plan, or as an escape from reality while in isolation at home, there are plenty of options to spy on a faraway tropical island. Pop over to the best travel destination in the world without ever leaving your home!

Get tracking influencers
Pick your niche, your prefered platform, and search for "Ibiza" in Google and the type of content you're interested in. A niche search such as "Ibiza paddleboarding" on Instagram gets you 60+ shots of people having fun practising this sport, and this is an unusual activity! If you like boat trips or beaches you'll find oodles more content to get you familiar with the island and what's on offer.

Whatever your preferred social media platform, guaranteed there'll be influencers on there. Even if you prefer not to log into your profiles, you can find travel bloggers' reviews and shared experiences by searching for just that on Google and adding your specific location of choice. Many bloggers will publish detailed accounts of their hotel rooms, meals and days out to get you feeling inspired and to help you curate your own plan to travel to Ibiza.

Chat to locals online
While protecting themselves and their loved ones by staying home, more people are connecting digitally. The Internet serves as a way to feel close to those near and far. This is the perfect time to join a conversation about hotels, restaurant recommendations and to get travelling tips. Many hotel owners and excursion guides will be excited to promote their services during this lull in business, so now is the perfect time to get all the details you need to plan a future trip.

The best place to get information from locals is on social media. It's recommendable to join a closed group where you're sure the people involved are genuine residents or area experts and therefore equipped to help out curious potential visitors or simply virtual tourists!

YouTube it

So many videos of hotels are available, thanks to the surge in travel bloggers and people who simply want to help fellow travellers. So it's easy to choose a hotel if you're planning ahead or to sneak into the lives of your friends who have been vacationing in Ibiza to see where they stayed.


A 360° peek
The latest in virtual realities, 360-degree videos are becoming more and more common. You're not limited to Google Maps either, many individual contributors are creating public content to show you where they live, holiday and party, for everyone to see. You just have to search for it!

For example, check out 360-degree panoramic views of the Balearic islands via VR Ibiza. You can see over 50 different views, virtual trips to Ibiza, of specific spots simply by choosing whatever catches your eye from a list and clicking to see the different perspectives.


Ready to take a trip from your sofa? Get the family involved and everyone can pool their ideas on what looks good in Ibiza. We recommend you check out the best travel destination in the world whether you're investigating next year's trip or just looking for a bit of escapism.

Having hope is a wonderful way to distract ourselves and it's important to think about what we want to do after social isolation is lifted. Besides, who wouldn't love to travel to Ibiza, even just for a few minutes?
Back
Book in the official website Invisa Hotels
And enjoy exclusive advantages as a My Invisa Client
Upgrade
room*
Free Wifi
in the room
Sea View
room *
Exclusive
Offers
* According to availability