Tips to travel to Ibiza: The basic elements of when, where, and how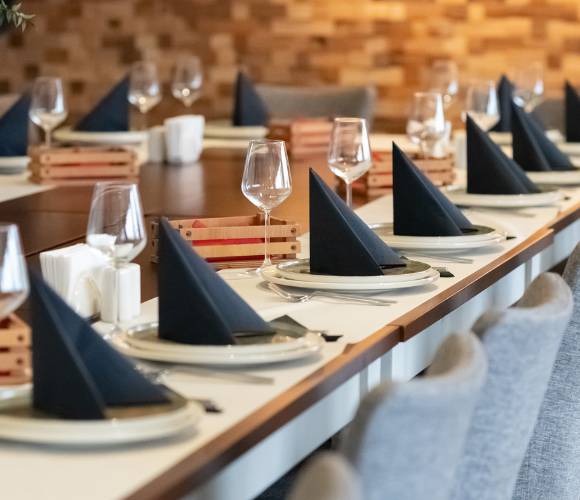 Spinning the globe until your finger stopped on the map over Ibiza? Good choice! Even if your landing on this page was less incidental, this is the right place for tips to travel to Ibiza.
First of all, have fun and enjoy reading these tips to travel in Ibiza, imagining your future holidays here! You needn't worry about coronavirus restrictions or the pandemic being a concern. Not only are most of the activities for holidays in Ibiza perfect to do in the open air, it is very safe, to the extent that national travellers and residents of the islands are not required to present a Covid certificate to enter or leave the island, nor do they have to fill out any type of forms because contagion is so low.
International visitors, regardless of the country of origin, do need to present a simple digital Covid certificate emitted by the European Union (EU) to show proof of vaccination or having recovered from Covid within six months of their trip to Ibiza. Alternatively, a negative PCR test, carried out 72 hours before arrival to the beautiful Balearic islands can be presented, or a negative antigens from 48 hours beforehand.
When is it cheapest to book a flight and hotel in Ibiza
The budget for a holiday in Ibiza varies, and to a great extent, depending on the time of year in which you decide to undertake the trip. In this sense, there are two key concepts that you need to consider for a holiday away from home: plane tickets and the hotel in Ibiza.
Remember that the high season to travel to Ibiza is the period between June and August, while normal rates tend to apply from April to June. November to February is considered low season and a great time for deals and quiet beaches.
The prices of plane tickets and the hotels fluctuate depending on these periods, but if you put the following tips to travel to Ibiza into practice, you'll save on your holiday:


Book your hotel in Ibiza at least one month in advance of the planned dates of your trip. However, if you're feeling risky, holding out until the last minute can lead to last minute offers. This is not recommended if you love planning and control!


Call the hotel directly, without intermediaries and avoid multiple middle-men charges.


Look for hotels in Ibiza plus direct flight packages to get the best trips on a budget that Ibiza can offer.


How many days should you set aside for holidays in Ibiza?
For those on a schedule or budget, Ibiza is ideal for a quick getaway as it is well communicated with other countries in Europe and can suit a long weekend break. By most accounts, you need a minimum of three days to explore the island.
We usually recommend a week's holiday in Ibiza in order to explore all the important sites as well as rest for a few days, maybe by the pool, maybe at the beach or just strolling around the quiet towns here. Plus, if you stay in a resort like Invisa you want at least a couple of days to enjoy the pool on the amenities just for you.
What is the best date to go to Ibiza?
The best time to visit the Balearic islands depends on your plans to book a hotel in Ibiza undo your flights of course. That said, you can come here all year round. The weather is always pleasant and there are things to do 365 days of the year.
Choosing a time of year should be decided by your interest. For example, do you love to see beautiful monuments with very few other visitors around? Or on the other hand do you enjoy meeting new people at beach bars or renting surfboards and having some fun in the water?
The months of July and August are the busiest, while September or from April to June are said to be the best times of the year to travel to Ibiza since fewer tourists visit, the temperatures are more pleasant and you can enjoy the island in its purest form.
In winter, Ibiza can offer a more cultural and nature approach, with no one competing for the sunsets by the pool! If you're a bird watcher or love to explore the flora while you're away you should check the times when dolphins and flamingos might be seen in Ibiza. Moreover, your budget will go further in Ibiza at this time of year.
Tips for travel to Ibiza: The island is your oyster!
Beyond the wide and fun nightlife on offer, Ibiza offers a wide variety of outdoor activities. Not everything is clubbing and partying, although there's plenty of that! Or, you can also find quiet corners of the island to enjoy during your holidays in Ibiza, and thrilling sports to practice on and off land…
Hiking trails, paddle surfing, diving, kayaking can all be done as excursions to places as magical as Es Vedrá or the Can Marçà cave. Ses Salines, Cala Gració and Cala Gracioneta, Ses Figueretes, Cala Salada, Cala Tarida, Talamanca or San Vicente are some of the most beautiful coves and beaches to enjoy, these are the coastlines that we always recommend to visitors to Invisa-s resorts.
Strolling through one of its many hippie markets, collecting dreamy sunsets or immersing yourself in the historic centre of Dalt Vila are among the top tips to travel to Ibiza, they allow you to explore the culture and feel how people lived thousands of years ago. There are also excellent shopping opportunities for fashion, gifts and decor, all over the island.
Where is it best to stay in Ibiza?
The offering of hotels in Ibiza is one of the great benefits offered by the island as a holiday destination. All you have to do is choose the type of hotel accommodation that best adapts to your needs and interests.
There are those who are looking for a beach, calm and tranquil, and should try a spa escape in Santa Eulalia. Others who, in addition to the sun and the coves, also want to see the nightlife Ibiza's known for, might prefer to be close to San Antonio.
One of the many advantages that Ibiza offers as a holiday destination is that it adapts to different types of travellers. Those who discover the island's charms always come back to explore even more.
Now you know the best tips to travel to Ibiza, think about your next free dates and start planning your trip! We can't wait to welcome you with open arms.
Back
Book in the official website Invisa Hotels
And enjoy exclusive advantages as a My Invisa Client
Upgrade
room*
Free Wifi
in the room
Sea View
room *
Exclusive
Offers
* According to availability