Recharge your battery: Wellness tourism in Ibiza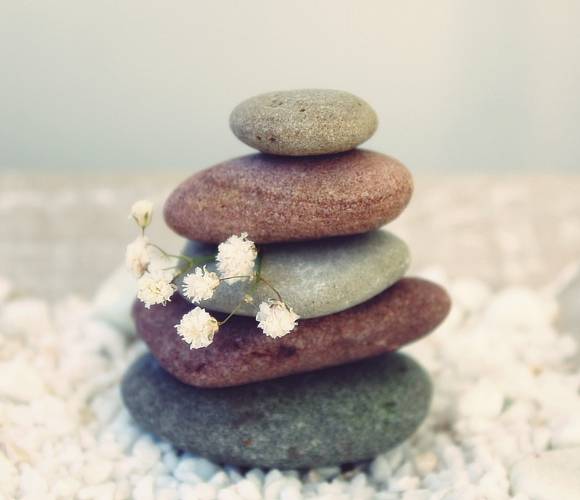 What to do in Ibiza is an easy question to answer, especially with growing wellness tourism offerings and visitors looking to refresh their minds and souls.
Now, it might surprise you that wellness tourism has so permeated Ibiza, perhaps better known for being an attractive clubbing and nightlife destination. However, paradisiacal beaches and coves are much better for promoting inner healing, even more so than they are for partying! Plus, so many visitors choose Ibiza for its stunning natural environment, that many parts of the island boast a more family atmosphere than anything else, while some establishments, resorts and escapes are solely dedicated to wellness.
In this Mediterranean treasure you can find relaxation and tranquillity. Want to know what you have to do in Ibiza to reach these enclaves of calm? We made a guide to wellness in Ibiza, just for people like you.
Yoga in Ibiza: Meditation and more
Ibiza and yoga were destined to go hand-in-hand. Both seek a full state of wellbeing; they complement each other because the island's ambience marries well with such a spiritual, physical, and mental discipline. As you know, yoga is more than exercise. It represents a lifestyle that is in line with the island's hippie past, and the mystical happenings in some corners of Ibiza.
There are numerous spots to spread your mat:


The Ses Portes tower sits right between the

Ses Salines

and Es Cavallet beaches, and offers inspiring views over the neighbouring Formentera and the islets of Ses Freus.



Alternatively, Es Figueral beach is located in Santa Eulalia del Río and is the perfect setting to combine nature and yoga.




Perhaps you'd rather look upon the Moscarter Lighthouse, the highest in the Balearic Islands, while you practice, and enjoy the architecture as well as the dramatic coastline.




Another classic spot for yoga enthusiasts in Ibiza are the cliffs of Cala d'Hort, overlooking the legendary islet of Es Vedrá.




Lastly, many hotels provide yoga classes and Invisa's resorts invite world-class instructors on site to guide your practice.



Spa wellness: Health through water
There are three letters that come to mind when you are visualising a getaway to disconnect and relax: spa!
History tells us that pampering ourselves is not only healthy but beneficial to society. The term "spa" comes from the Latin acronym of the phrase "salus per aquam", which means "health through water", and which was used by the Romans to refer to the treatment of certain pains or illnesses with baths in thermal waters.
Currently, a spa has many advantages including the direct fight against stress. It represents a time for ourselves, far away from worries and our daily headaches, allowing us to breathe new air into our habits and turmoils, in order to face them better after a rest.
One of the great examples of wellness tourism that Ibiza offers can be found at Hotel La Cala. This resort has spa, jacuzzi, and Turkish bath facilities on-site, so you can settle into a noise-free, problem-free space without stress, alarms, responsibilities or concerns — paradise!
Wellness in Ibiza: Peaceful therapeutics
In this mini tour of the most relaxed and leisurely elements of Ibiza, an interesting stop must be made if we hope to dive into our inner peace. The stop will be at Bienestar Ibiza in Santa Eulalia. Both a training and therapy centre, here you can work toward your search for contentment and peace.
Bienestar Ibiza offers a multitude of vibrational therapies aimed at physical, mental and emotional wellbeing. They offer individual sessions of Reiki and Tibetan bowls, gem therapy, Bach flower remedies, coaching, as well as inner child and energy healing sessions, to name just a few. They really are the experts in all things wellness!
The aim of this centre is to help people to reflect on their real needs, in order to achieve greater wellness and encourage long-term, gradual change. You can also purchase products after receiving therapy or participating in courses, whatever leads you to feel more at peace with yourself and on the path to wellness.
Nature's healer: Fresh air and foliage
Enjoying nature is the last element on our list, but certainly not the least important part of recharging. It is what you might do in Ibiza to relax and reconnect with a loved one because, in nature, it is only the two of you. The island houses endless landscapes that will inspire you to get out and enjoy the fresh air, views, and wildlife.
You might start by visiting Can Muson, in Santa Eulalia. This is an ecological farm at which you can buy organic fruit and vegetables, walk around the farm, and learn how to make goat's cheese, Ibizan-style bread, and traditional sweets.
Another rewarding activity in nature is forest bathing — have you heard of it? Shinrin-Yoku, known as a forest bath, is an ancient Japanese practice whose literal meaning is to absorb the forest's atmosphere.
Leave your mobile at the hotel, put on some comfortable shoes, and go for a walk in Ibiza's pine forests surrounding Es Amunts, along a through the hiking trail that connects Sant Llorenç with Sant Miquel.
Ready to ditch some of the stressful life?
Hopefully, these options of wellness tourism plans in Ibiza have already instilled some calm in your body, such that you'll come to charge your own mental and physical batteries here in Ibiza! We'll welcome you, arms open and calm awaiting.
Back
Book in the official website Invisa Hotels
And enjoy exclusive advantages as a My Invisa Client
Upgrade
room*
Free Wifi
in the room
Sea View
room *
Exclusive
Offers
* According to availability